AIR (AirInsightResearch) released its new forecast of the commercial aviation market to 2030. This analysis consists of a 32 page document with 37 charts highlighting the current and forecast market for the major aircraft OEMs (Airbus, ATR, Boeing, Bombardier, COMAC, EMBRAER, Mitsubishi, UAC). Continue reading →
Airport congestion is coming to an airport near you. The A380, as at London Heathrow, may be the solution for peak period operations. The question is how congested must airports become before airlines are forced to move to very large aircraft such as the A380 at airports other than Heathrow?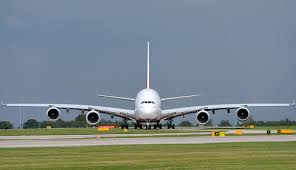 London's Heathrow Airport just released its operational figures for 2016, and 10% of all travelers through LHR arrived or departed on an A380, an increase from 8% in 2015 and 6% in 2014. A380s are expected to carry 12% of LHR traffic this year (2017), and if the trend continues, will carry 20% of Heathrow traffic by 2021.
Nine airlines currently fly the A380 to LHR, including BA, Emirates, Etihad, Korean, Malaysia, Qantas, Qatar, Singapore and Thai. That's nine out of 13 A380 operators. On a busy morning at LHR, the A380 seems to be becoming almost as ubiquitous as its… Continue reading →
Ceramic matrix composites (CMCs) are being introduced into aircraft engines because of their ability to resist heat, as well as their ability to resist dust and debris in difficult environments, such as those in the Middle East. Although CMCs have been utilized on military aircraft engines, GE is pioneering the use of CMCs on commercial aircraft with the GE9X for the 777X. The GE9X, which will be used on the Boeing 777X, has a larger diameter than the fuselage of a Boeing 737.
What is a CMC? CMC parts are made from silicon carbide ceramic fibers aligned in a ceramic matrix that are then covered with a proprietary heat-resistant coating — essentially a ceramic fiber reinforced ceramic. These lightweight components, which have one-third the density of typical metal alloys, are more heat resistant and require less cooling air. This enables higher temperature operations and increased thermal efficiency for an engine,… Continue reading →
The A320neo has been a very popular aircraft program. Airbus has won 3,626 A320neo orders (over 5,000 neo models ordered) for the program since it was first offered. How has the aircraft been doing in US service so far? We looked at data on the US fleet.
Here is what we know about the number of flight hours of the nine US-based A320neos flying through January 25th 2017.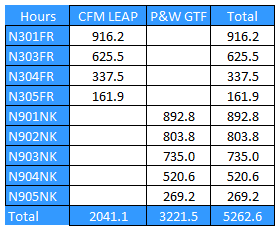 Continue reading →
[Update: Each MAX seat will have both AC power (with an international outlet) as well as USB. No news on neo fleet yet]
American Airlines will not install seat-back IFE screens on its 737 MAX fleet. The first four MAXs are due later in 2017. The airline plans to offer free entertainment via Wi-Fi (powered by ViaSat) which will enables passenger personal device connectivity. American will provide access to its movies and TV show libraries and live TV. Not all the content access will be free, but some will be.
"We know in-flight entertainment is important to our customers, which is why we've committed to offering free, streaming high-quality movies and music, and to investing in fast satellite-based Internet access and power at every seat across our domestic fleet," the airline said in an employee statement. They went on to say: "More than 90 percent of our passengers already bring… Continue reading →
Recently we posted a premium article on single aisle backlogs that elicited some debate. This is welcomed because the subject is important and views will vary.
The essence of our view is that we find the OEM target of a rate of 60 single aisles each per month difficult to comprehend. The view is primarily based on oil prices. The next chart illustrates the influence oil prices have played on single aisle fleet decisions. The oil price spikes clearly impacted decisions. It is during this period that we saw the arrival of the CSeries (initially pitched as a fuel saver) and then came the fuel saving A320neo and 737 MAX. High oil made airlines and lessors jump at fuel saving aircraft. Continue reading →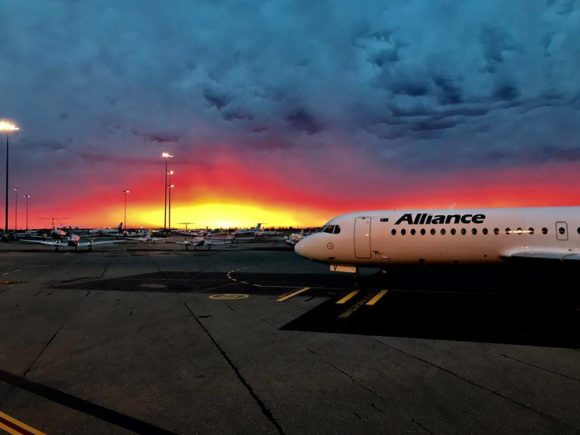 While Fokker 100 and Fokker 70 fleets have been dwindling all over the World (see our report on TAP's last Fokker 100 flight), a small Australian airline can't get enough of them. Brisbane-based Alliance Airlines is already the World's largest Fokker 70/100-family operator and it is in the process of expanding the fleet with the addition of second-hand Fokkers from Austrian Airlines. Continue reading →
[UPDATE – MRJ PDF]
The news was expected. But even so, it is frustrating to read the following from MITAC: "Mitsubishi Heavy Industries, Ltd. (MHI) announced today that MHI and Mitsubishi Aircraft Corporation will adjust the first delivery of the Mitsubishi Regional Jet (MRJ) from mid-2018 to mid-2020. The change is due to revisions of certain systems and electrical configurations on the aircraft to meet the latest requirements for certification."
The aircraft was meant to enter service in 2014. These delays are troubling to say the least. Reports suggest that technical issues with the positioning of the aircraft's electronics forced a design review. The MRJ90's type certification is delayed to the fall 2019.
Program delays are not unusual – they happen at the biggest and best OEMs. But for MITAC the news must be a big undermining of customer confidence. For example launch customer ANA will retain its 737-500s… Continue reading →