Bombardier
The much delayed Lear 85 from Bombardier made its first flight today in Wichita.  First flight was originally anticipated about one year ago, but the program was delayed by software issues, much like the CSeries, which has several aircraft currently in flight testing.  Bombardier has not yet released an update as to when the aircraft is scheduled for entry into service.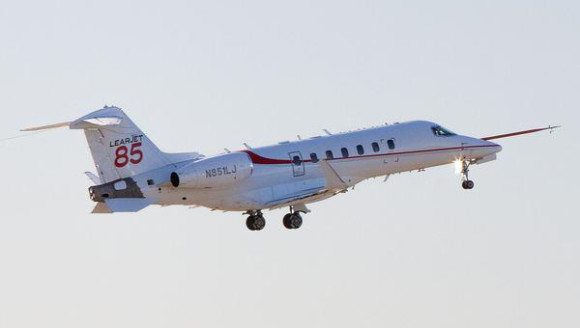 Continue reading →
Here is the latest data from each of the three flight test programs through March. Continue reading →
The current political tensions in the Ukraine have resulted in economic sanctions imposed by the US and its western allies on Russia. We have no interest in politics, but when political actions impact the industry, it hits our radar screen. The aerospace industry is global, and just like dropping a pebble into a pond, the impact will ripple to the other side. Here, those ripples could have major impacts.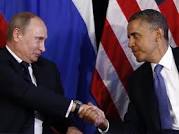 Continue reading →
Bombardier held its investor day in New York today, with Guy Hachey, President of Bombardier Aerospace and Philippe Poutissou, VP Marketing for Bombardier Commercial Aircraft, speaking at the event.
Guy Hachey indicated that aerospace expects a better 2014 than 2013, and that progress is continuing for Lear 85 and CSeries. The first flight for the Lear 85 was scheduled for today, but scrubbed because of weather, and the CSeries flight test program is continuing well, with twice the hours in March as in February, and with more aircraft joining the fleet, a dramatic upturn in hours expected in 2nd quarter.
He emphasized three areas – significant milestones that have been achieved, how the company is well positioned for growth, and the outlook for Bombardier Aerospace. Continue reading →
NASA sent a spacecraft to Mars in 2003 with a rover vehicle to explore the surface of the planet.  The Mars rover called Spirit regularly talks to NASA providing real-time data: "Communications with Earth are in X-band via the high gain directional dish antenna and the low gain omni-directional antenna. Communications with orbiting spacecraft are through the UHF antenna. The onboard computer has 128Mb RAM. An inertial measurement unit provides 3-axis information on position."
Continue reading →