Bombardier
A story out today might lead readers to think a CSeries order from Austrian is imminent.  Its not.
We contacted Austrian and we were told "I am pleased to confirm that we achieved a framework-agreement with our workers council, so now we can be optimistic about the future of Austrian Airlines – including  some thoughts on the fleet modernization. Currently there is neither a decision made regarding the model nor to the number of aircraft."  Of course you would expect the airline to say this until things are official.
But we were advised by a contact within parent company Lufthansa "…there is nothing to really talk about; don't know where the rumour originated because there are many things to be done first."
The Bottom Line:  It could happen, but it isn't there yet.  The competition between CSeries and E2Jets is still ongoing.
The CSeries has resumed flight testing, and flight test vehicle 4 has been commandeered by the marketing team to make visits to customers and prospects.  This week, FTV4 visited Republic Airways in Indianapolis, as shown in this video.  Republic was an early CSeries customer, ordering 40 aircraft in February 2010 and is their largest airline customer.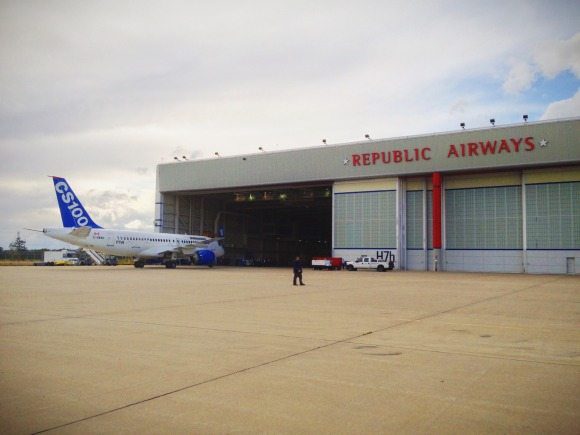 The next day, the aircraft visited Dallas, the home base of potential customers American Airlines and Southwest.  While we don't have details or specific insight into these marketing trips, it is a good sign that Bombardier is confident about the aircraft and now demonstrating it to potential customers.  These visits are the first of a worldwide tour expected for the CSeries.
It also appears that as flight testing has resumed, the pace has stepped up to two flights per day for some of the aircraft.  If that pace… Continue reading →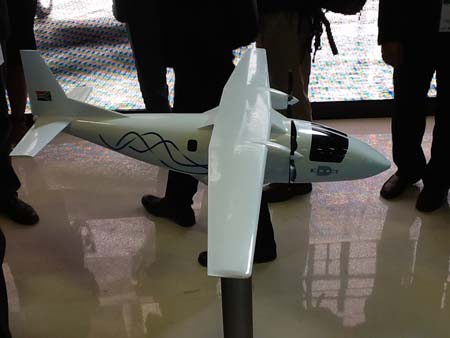 South Africa's Denel Aerostructures is a business that traces its aviation experience back 60 years.  And yet you may not have heard of the company.
Recently at the 2014 Africa Aerospace and Defence event, Denel announced plans to develop a small turboprop for commercial use.  The model on the left is what is currently the vision of the aircraft. 
The idea is to create an aircraft with seating for up to 24 people with cargo and use it for hub feeding in African markets, but more especially to offer point to point services between tertiary communities and avoiding hubs.  Depending on configuration the aircraft is expected to be able to handle routes between 400 and 1,400 NM.
We spent some time this morning speaking with Mr Ismail Dockrat, CEO of Denel discussing their ideas.
Macquarie AirFinance has placed an order for 40 CSeries aircraft, with options for an additional 10, providing a boost to the program.  All of the orders are for the larger CS300 model, with deliveries scheduled between 2017 and 2019.  This increases firm orders for the CSeries to 243, with 563 total commitments including options and purchase rights, and the company is approach its goal of 300 firm orders upon entry into service.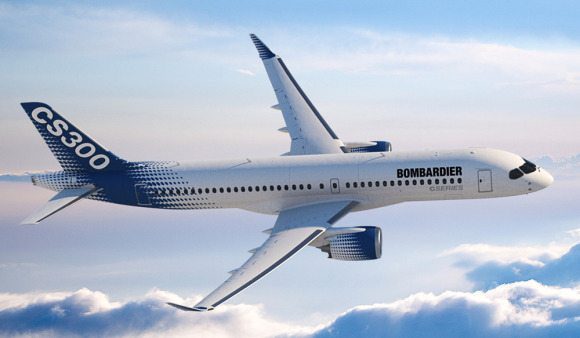 The selection of the CSeries by a leasing company is significant, as it indicates that the aircraft finance community also perceives a strong market for the aircraft.  Macquarie is the third leasing company selecting the aircraft, joining LCI and Ilyushin Finance.  Macquarie AirFinance currently manages 136 jet aircraft leased to 73 operators in 43 countries across six continents.
Stephen Cook, Chairman of Macquarie AirFinance, said "We welcome the addition of Bombardier's CS300 to… Continue reading →