Airbus
Airbus' A320neo flight test program remains a source of interest.  Tracking the program we note that the P&W powered airplane is not flying, but has resumed ground testing. Airbus tells us "it will fly in the coming weeks" and is doing ground tests now. Continue reading →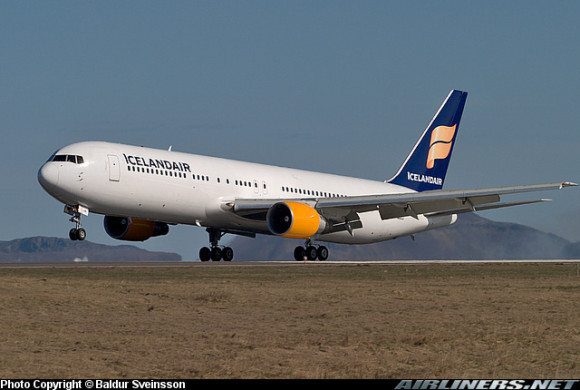 News from Icelandair announces the retirement of two old 757s and the bringing back of the 767.  It has been ten years since the 767 last flew for the airline.
The airline plans to acquire two 767-300ERs and they will be used between London and JFK over Keflavik from April.
If one looks at the airline's route network, the planned 737MAXs on order cannot deliver the payload or the range for a number of destinations.  Icelandair is one of those airlines for whom the 757 was and remains ideal.  The 767 offers the extra payload and range to reach destinations beyond the reach of the MAX.
The 767 offers the airline a lot of commonality for pilots.  As the airline up-gauges, consider that it is staying loyal to Boeing.  One might have thought it would lease the 787 rather than go back to the 767.… Continue reading →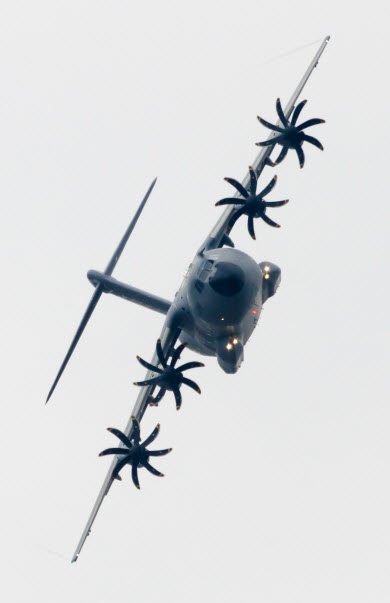 Spain's DGAM has given Airbus authority to resume production deliveries.  This allows Airbus to start moving aircraft again after the recent fatal crash.
Airbus brought an A400M to the airshow where it performed daily (picture).
France has taken delivery of MSN19, its seventh of 50 on order.  The UK's RAF has a few aircraft also being readied for delivery.
Airbus has a production plan of 13 aircraft for 2015 and four more are undertaking test flights.   Currently customers include France (7), UK and Turkey with two each and Germany and Malaysia each with one.  The crashed aircraft was set for delivery to Turkey.
An interesting piece of information about the A400M, its official name. There are five company-owned development aircraft, of which only three are now in use, were nicknamed "Grizzly" by the Airbus Military Flight Test Department. The name "Atlas" was formally adopted by… Continue reading →
At the Paris Air Show, Airbus, through its subsidiary Elbe Flugzeugwerke and Singapore Technologies Aerospace announced a joint venture to develop a passenger to freight (P2F) conversion for the A320 and A321 narrow-body aircraft. This is a significant development and will provide competition for the numerous Boeing P2F programs for the 737 and 757 that already exist.
Airbus forecasts a market of more than 600 small freighters over the next two decades, all of which will come from P2F conversions. Today Boeing has a virtual monopoly on that market, with the 737-300 and -400 comprising most of the conversions, and development of program for the 737-800 underway. Continue reading →