Airbus
The decision to "right size" the 737 MAX7 has caught the attention of industry observers.  Some think it's a mistake, while others think it is the ideal reaction to Airbus, with an unintended consequence of also giving Bombardier another hurdle.  Either way, the process of how Boeing got to the position of re-thinking the MAX7 demonstrates that Boeing can and will change direction quickly as needed.  Continue reading →
Ethiopian Airlines, in it's 70th year of operation, is fulfilling its company motto: "The New Spirit of Africa".
It is the first African airline (and second Star Alliance airline), to receive an Airbus A350XWB (on lease from the AerCap). With the delivery on 29th June 2016, Ethiopian Airlines has one of the youngest average age fleets in Africa.
As part of its pilot training. roll-out and press tour, Ethiopian Airlines revised its planned A350 operations. The A350 operations to Lagos are temporary suspend. From 15 July 2016 to 25 July 2016, planned day-time A350 operations are:
Antonov Airlines has added another aircraft to its freighter fleet.  This is the amazing AN-22.  Dating from 1964, this is the largest turboprop still flying.  Antonov says it has a payload of 60 tonnes.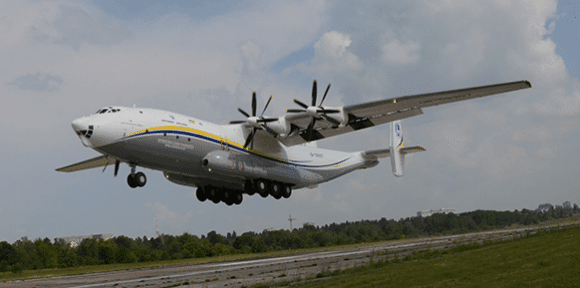 The aircraft will be based out Leipzig, Germany.  Antonov Airlines offers this alongside its larger 150 tonne AN-124 or the gigantic and unique AN-225 with 250 tonne payload.  Being based in Germany the AN-22 may pick up work from NATO like the rest of the fleet.  This would provide NATO with useful capacity as its various forces await their A400Ms. Take a look here:

* The original payload was 80,000Kg and Antonov is offering 60,000Kg on the aircraft.
It might annoy Airbus, but what can NATO do? For long range missions (like Mali) they need heavy lifters with rough field performance.  The 52 year old still has game. … Continue reading →
Aircraft and engine manufacturers spend considerably to continuously improve their products after they enter service.  Virtually every aircraft and every engine have several performance improvement campaigns during their life cycle. Typically, about every five to ten years, OEMs bundle aerodynamic and engine upgrades to provide an improvement in efficiency.
We've seen a number of retrofits in recent years that have enhanced performance, some visible and others hidden beneath the skin.  Perhaps the most visible improvement was the introduction of winglets, which provided a boost in fuel efficiency through better aerodynamic performance.  But other, less noticeable improvements are made, in many areas across both airframes and engines, that impact efficiency on an everyday basis. The question is how significant are they, and what do they mean to airlines?
When thinking about performance improvements, a number of questions come to mind. One we often ask is 'what are the… Continue reading →