Airbus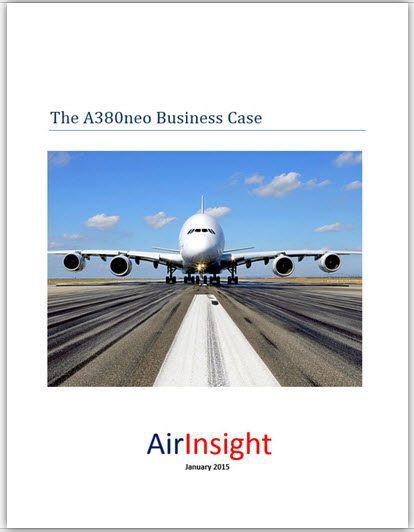 AirInsight's newest report is will be available Friday, January 16th.
The report consists of 46 pages with 23 tables and charts.
The report discusses potential engine options, the market for very large aircraft, frequencies, capacities, and constraints, and competitive economics, in reaching our conclusion regarding the business case for an A380neo.
Our report is available for pre-order at $495.
[Typically our Premium stories are subscriber access only.  We are opening this one as a sample.]
The issue of an A380neo reappeared again at the recent A350XWB first delivery event in Toulouse. While the question wasn't directly related to the A350XWB, Qatar did have its fourth A380 outside the Airbus delivery center and clearly it is an item on the mind of not only Airbus and Emirates, but also Qatar's CEO. Mr. Al-Baker deftly parried the question and expressed confidence in the aircraft as it is.
This does not mean Airbus can avoid the inevitable A380neo – it is not a matter of "if", it is a matter of "when".
We expect that both Airbus and Emirates will want an engine competition. This ensures an honest outcome for them. Other A380 operators will also benefit.
Looking at the A380 program today, there is no doubt that the economic rationale… Continue reading →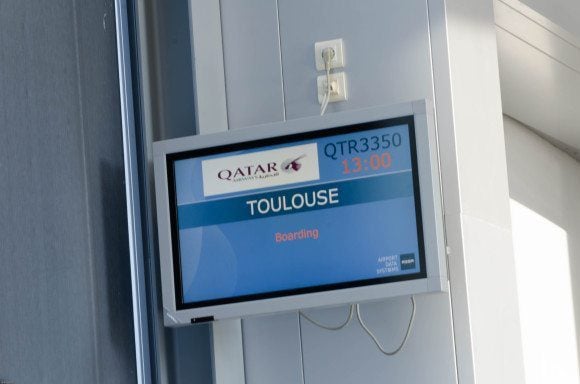 Here is a short video from flight QR3350 – the media flight from and to Toulouse on Monday this week.
It was ~40 minutes of flying time, heading south towards the splendid snow capped Pyrenees along the French/Spanish border.
The aircraft was spotless – quite likely the cleanest aircraft the trade media has seen.
Apologies for the unsteady amateur video.
A few thoughts on the aircraft and airline:
The video was shot mostly from seat 39D – using the seat-back screen to provide the viewer with a sense of what it looked like outside. Window seats were snapped up in a flash.  Given the human traffic in the aisles it was difficult to move around holding a camera.
39D is an aisle seat on the left center and is behind the wing and therefore is likely in a noisier location than seats next to or ahead of the wing.… Continue reading