Boeing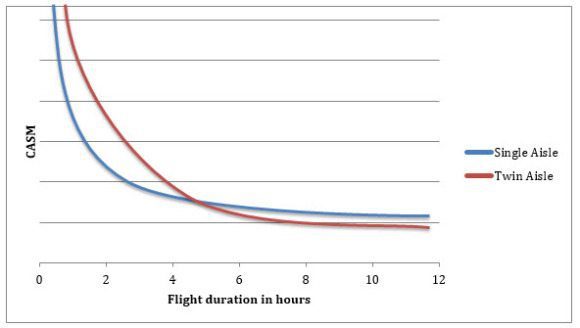 At the ISTAT conference in Istanbul, Turkish Airlines CEO Dr. Temel Kotil shared an interesting view on how the airline selects an aircraft for a certain route: For to 4-5 hour segments, a single aisle aircraft has a lower cost per average seat mile, while on longer routes, a twin aisle aircraft is more effective.
Having Europe, Middle East (including parts of China and India) and Africa within 3,000NM distance, Turkish Airlines is able to effectively reach many of these destinations with a single aisle aircraft.  Moreover the airline tries to fully exploit an aircraft's range.
But in order to avoid spillage and retain highest revenue level s, the airline departs from this theory when necessary.  For example, Dr. Kotil stated that on the route Istanbul-Kinshasa, he prefers to deploy a 737-900 than and A330 for the seven hour flight. On this route with the 737-900 Turkish makes… Continue reading →
We had a chance to speak with Turkish Airlines CEO Dr. Temel Kotil at ISTAT in Istanbul this morning after his keynote address.

The most brutal area of commercial aerospace is the single aisle market. Competition between Airbus and Boeing is fierce.  So fierce that new entrants rightly fear the news these giants are going to increase production.  The pool may be growing bigger, but it is also getting tougher to enter as the two OEMs swamp the market with aircraft.  Between them, Airbus and Boeing are heading into a situation that sees them delivering over 100 single aisle aircraft every month.
Take a look at the situation from another angle.  Airbus and Boeing are doing very well selling single aisle aircraft.  The chart illustrates the state of play.  Even at ~100 aircraft deliveries per month, with no new orders, the two OEMs have over five years of production in backlog. (Note how much better Airbus is doing in the largest size. )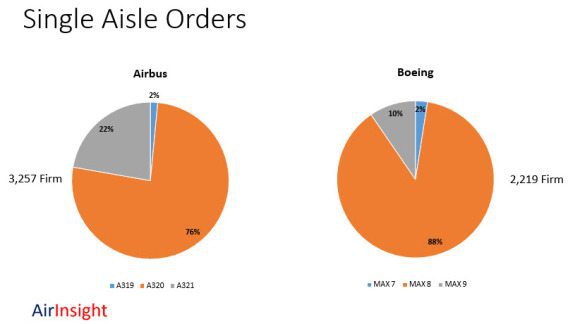 Now consider this. … Continue reading →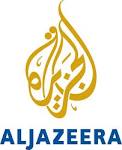 Qatari television station Al Jazeera recently published an expose on the Boeing 787 that was quite negative.  The video is nearly an hour long and leaves an uneducated viewer with the impression that 787s will soon be falling out of the sky, a la Chicken Little.  Our reaction is no, that is unlikely to happen.
We are keen followers of this industry; this is where we do business.  Finding fault and criticizing is easy.  And when this is done by people with little industry knowledge, it's mostly inaccurate.  Traditional media has an old SOP – "if it bleeds, it leads".  And the Al Jazeera report is tabloid-style journalism masquerading as an in-depth analysis.
Unlike Al Jazeera, we will try to be fair and balanced:
Boeing's 787 program did not cover the company in glory.  It is clearly the most fumbled project in the… Continue reading
We published a premium story today on the timing of the A380's launch.  The timing of the A380 launch was driven by many factors and certainly one of the principal factors was competing with Boeing's 747 and its monopoly of the VLA segment of its era.
Providing perspective of how Airbus had to view its decision at the time, we spoke with Professor Tobias Kretschmer, an expert on strategy and game theory from Ludwig-Maximilians-Universität München.  Professor Kretschmer uses the A380 vs 747 in his game theory lectures and is familiar with the key decision Airbus faced at the time the A380 was launched.