Boeing
Recently a number of airlines flying Boeing 737s have switched to the latest Aviation Partners' (APB) winglet. The new device is called Split Scimitar, as shown in the image. Its shape is quite different from the previous blended winglets seen on 737s.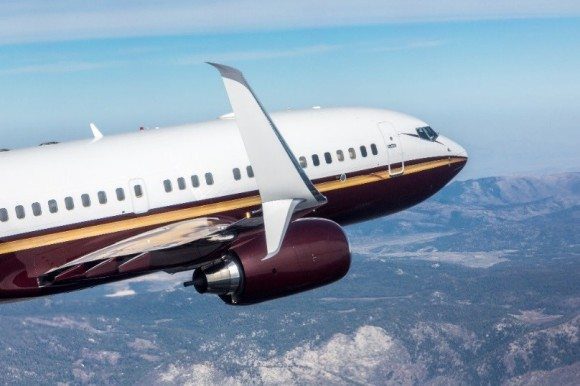 United Airlines was the launch customer and other airlines have ordered the new Scimitar device. The new device is said to improve fuel burn from the previous winglet's 3.5% to 5.5%, a very significant   savings.
Very few company initiatives will have as dramatic an impact that the "Partnering for Success" program introduced by Boeing creates.  This new program fundamentally changes the way Boeing does business with companies that manufacture components for its aircraft, which is about 2/3rds of the content.
The new program, in a nutshell, calls for a 15-25% price reduction to Boeing, in exchange for participation in the anticipated higher volumes as the industry continues to grow and Boeing expands production rates.  As a part of the program, Boeing also increases its control of the aftermarket, prohibiting direct sales of most spares, providing Boeing another opportunity for mark-ups to its end-user airline customers.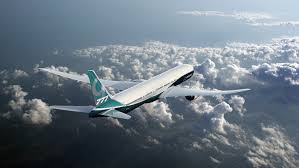 The Boeing 777 has proven to be a remarkable aircraft.  Even though the airplane entered service nineteen years ago, it has maintained strong momentum in the marketplace.  Boeing has demonstrated, once again, that it is a master of derivative designs.  The next generation 777X will extend that to new levels of efficiency.
The evolution of the 777 is interesting to review. The chart below illustrates how Boeing rapidly refined their program with derivative models to improve performance. Each iteration enabled Boeing to obtain additional orders to drive program profitability.
Here is the latest data from each of the three flight test programs through March. Continue reading →
In the wake of the disappearance and assumed crash of Malaysian flight 370, industry chatter regarding uninterruptible autopilots installed on Boeing aircraft has intensified. Boeing was awarded a patent for this technology in 2006, and reportedly began installations a year later. According to an August 2009 story (requires a login) from FlightGlobal, Airbus considered equipping the A350XWB with an automated system that would put the aircraft into an unaided emergency descent should unsafe cabin pressure be detected.
Today ANA announced orders for 70 aircraft worth $16.6Bn at retail prices.  The long haul portion of this order has been much anticipated after rival JAL's order for A350s.  The A350 order by JAL was significant because this was the Japan breakout order Airbus had been seeking. Continue reading →