Boeing
[UPDATE – see MRJ Update under downloads under Featured Downloads]
Today Mitsubishi announced its first flight plans for October – "Latter half of October 2015" is their language.  The flight is planned for an hour.  We are in an era where first flight dates are not announced this far ahead and with equally liquid time periods.  MRJ must feel some confidence that they would even publish this – we have seen first flight windows announced a week ahead to media with no certainty whatsoever – a sort of "be here between day X and day Y".  To be fair OEMs planning such events have to contend with all sorts of variables – recall the CS300 first flight in February this year when the weather was predictably awfully cold and unsettled. But that's Montreal weather for you. Continue reading →
Boeing confirmed that the 777X met a key milestone on its route to entry into service in 2020, namely the firming of the aircraft configuration. This means that the basic trade-offs have been evaluated to finalize the aircraft's capabilities and design. This includes evaluating the results of wind-tunnel tests, aerodynamic performance and structural load requirements to ensure that the new aircraft will meet its range and fuel economy goals. Boeing can now confidently say that the new airplane's specifications are firm, rather than developmental, when the speak with customers.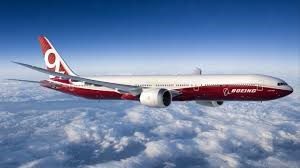 The configuration process includes Boeing working with key suppliers finalize the basic design and develop a set of performance criteria around which the aircraft will be built. The next step for the team is to begin detailed design of parts, assemblies, and systems for the aircraft, which lead to specifications and production.
One of the key improvements over the existing 777… Continue reading →
Superjet had earlier bragged about getting orders at MAKS 2015.  A deal with Iran is no surprise and was expected.  Then came news of a deal with Jordan being in the works. And a deal with Kazakhstan.
This was followed by a Russian government-backed leasing group GTLK (State Transport Leasing Co.) signing for 32 SSJs on the first day of Moscow's MAKS airshow.  They also ordered options for another 28 aircraft. GTLK signed an agreement with Russia's Yamal Airlines to lease 25 SSJs.
Next, Ilyushin Finance signed a trilateral LoI under which Cambodia's Sky Angkor Airlines wet-leases an SSJ from Russia's Red Wings. Ilyushin will deliver two more of the aircraft to Sky Angkor under an operating lease. The 12-month wet-lease starts in December and when this expires the two new SSJ100LRs will be delivered by Ilyushin.
To date, there are 56 SSJs in… Continue reading →