Take a look at just how much damage COVID has done to US airline fleets.  The fleet data we have is through 1Q20 and, as we know, it only got worse since then. Much worse. 
Bear in mind that several US airlines are trying to bring back more of their schedule and reactivate their fleet.  But as we have seen, a surge in COVID infection rates is impacting travel.  And, of course, the news from United Airlines has the travel industry in flux now.

There are two pages to work with.  Both allow you to select filters to drill down and watch the switch in periods.  What is remarkable and bears consideration, is that the difference in the periods is only 90 days. The changes you see are shocking.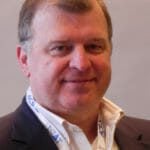 Co-Founder AirInsight. My previous life includes stints at Shell South Africa, CIC Research, and PA Consulting. Got bitten by the aviation bug and ended up an Avgeek. Then the data bug got me, making me a curious Avgeek seeking data-driven logic. Also, I appreciate conversations with smart people from whom I learn so much. Summary: I am very fortunate to work with and converse with great people.