We have updated our cheatsheet to include 3Q23.  This document is a collaborative effort with The Air Current and uses data from Skailark.
The document has three sections: Regional, Single Aisle, and Twin Aisle.  Each section has the data in Imperial and Metric. Here is an image of the layout.
The aircraft listed at the top (green) are the most fuel-efficient.  The blue sparklines provide a guide as tends.
The document costs $99 and can be downloaded here.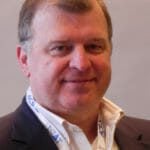 Co-Founder AirInsight. My previous life includes stints at Shell South Africa, CIC Research, and PA Consulting. Got bitten by the aviation bug and ended up an Avgeek. Then the data bug got me, making me a curious Avgeek seeking data-driven logic. Also, I appreciate conversations with smart people from whom I learn so much. Summary: I am very fortunate to work with and converse with great people.