The first A321neo, equipped with CFM International LEAP-1A engines, completed its maiden flight on today in Hamburg, Germany. The aircraft, registered D-AVXB, was flown by Test Pilots Martin Scheuermann and Bernardo Saez Benito Hernandez. Accompanying them in the cockpit was Test-Flight Engineer Gérard Leskerpit and monitoring the flight's progress were Flight-Test Engineers Sandra Bour Schaeffer and Emiliano Requena Esteban.
The flight lasted five hours and 29 minutes during which tests were performed on the engine speed variation (low/high), systems behavior and to validate the aircraft's flight envelope. The A321neo will join the NEO flight test fleet and perform a partial flight test program to validate the impact on handling qualities, performance and systems. The first A321neo will be delivered at the end of 2016.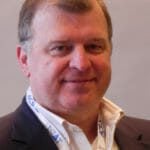 Co-Founder AirInsight. My previous life includes stints at Shell South Africa, CIC Research, and PA Consulting. Got bitten by the aviation bug and ended up an Avgeek. Then the data bug got me, making me a curious Avgeek seeking data-driven logic. Also, I appreciate conversations with smart people from whom I learn so much. Summary: I am very fortunate to work with and converse with great people.