We got back from a whirlwind trip of under 24 hours to watch Airbus' newest jet take to the skies.  Anyone who has attended a "first flight" knows the excitement such events generate.
More of our pictures here.
To get you into the feel of the event we have two videos to watch. The first comes from Airbus, and as always, has loud music over the natural sounds.  Which is not what you want when it comes to the actual aircraft. We have another video that has the real sound, and we suggest you skip to 4 minutes in for the action.
Thoughts on the A330neo
It is amazing to consider the A330 program is 25 years old.  This makes it the same age as Bombardier's CRJ, just for perspective. (The mentioning of these two brands together now will not cause any discomfort.)  Because the A330neo is a derivative, it will have a 1,100-hour flight test program rather than the traditional 2,500 hours.  The first flight used a -900 and next year they will add the first -800.  Even though the -800 is thought to be a model that does not have a great future, Airbus is confident the market will come around.  The first flight aircraft will eventually go to TAP.  While we were at the event, another A330neo got towed by, in TAP colors. It is joining the test flight fleet.
The A330neo promises up to 15% better seat-mile costs than the earlier model.  Airbus has a backlog of 212 from 12 customers.  Given the very large customer base of the A330, one can readily assume the A330neo will get a deep study from all these customers.  With the combination of the A330neo and A350, Airbus offers any airline operating aircraft in these segments a compelling combination technology levels and pricing.  It is no surprise to see the A330neo flight deck window treatment – Airbus is sending a signal that the A330neo and A350 are closer than mere siblings.  Indeed, for many, the aircraft look identical from a distance.
Our next video is of Odile Jubécourt, who heads the A330neo program, giving her program update and briefing.  Watch for the charts that provide some great data points. As she points out, "The A330neo is a new, overall integrated aircraft. New nacelle, new pylon, new wing and sharklet and a new cabin."  The A330neo is a lot more than a new engine option. Note also the talk of e-Enablement.
Our next video is Airbus', Crawford Hamilton.
Finally some thoughts from a quick meeting (20 minutes, 20 journalists) with Airbus CEO Fabrice Bregier.  He's had a busy week with the A330neo and, of course, Bombardier.  It would be fair to say that despite the request for everyone to focus on A330neo, most attention was on C Series.  Everyone knows the A330neo is going to be good. The Bombardier relationship is what was on everyone's lips.
Mr. Bregier would not be drawn on details of who called who first – he replied to that question saying that the conversations were really an update from their first look at the program since 2015.  He (and Airbus) are clearly impressed with the C Series.  We will not be surprised to see orders for that program accelerate and have updated our forecast as a result.
Our other question was whether the A330neo with its improvements (increased MTOW) now supplants the need for the A350-800.  He responded that they offered customers the widest range of products (from 100 seats to 600 seats) and were comfortable to let customers decide what they needed.
Finally, Mr. Bregier took the opportunity to describe Boeing's action against Bombardier as "appalling".  There were 20 nodding heads to that remark.  Mr. Bregier pointed out that until the approvals are given and they take the 50.1% stake in summer next year, Airbus has no say at Bombardier and the C Series.  That said, in answer to a question about the forthcoming FAL in Mobile, it appeared to us that this cost will be borne by Bombardier to hasten the assembly and deliveries to Delta. He also noted "We expect from the supply chain that they will be consistent with what we know from Airbus" – clearly suppliers are no longer going to get away with charging Bombardier more than they charge Airbus.  We expect to see C Series inputs have a significant decrease in costs, which helps boost the program. And that will annoy Boeing even more and please Airbus and Bombardier.  Truly a win-win.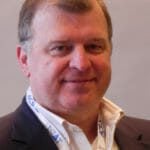 Co-Founder AirInsight. My previous life includes stints at Shell South Africa, CIC Research, and PA Consulting. Got bitten by the aviation bug and ended up an Avgeek. Then the data bug got me, making me a curious Avgeek seeking data-driven logic. Also, I appreciate conversations with smart people from whom I learn so much. Summary: I am very fortunate to work with and converse with great people.