Here's the updated model.
Airbus had a good June with 166 orders and 297 deliveries YTD June 2021

Asia and North America have been the year's strongest delivery markets

The A321neo accounts for 64% of orders YTD which is rather spectacular (it was 27% last year)

The A321neo accounts for 32% of YTD deliveries

Another item that catches the eye – the A220 is the 3rd best in orders and 4th best in deliveries YTD. What deal Airbus got with the CSeries.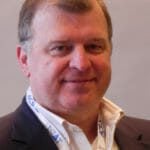 Co-Founder AirInsight. My previous life includes stints at Shell South Africa, CIC Research, and PA Consulting. Got bitten by the aviation bug and ended up an Avgeek. Then the data bug got me, making me a curious Avgeek seeking data-driven logic. Also, I appreciate conversations with smart people from whom I learn so much. Summary: I am very fortunate to work with and converse with great people.