Airbus has met its target of delivering 600 aircraft in 2021. According to unaudited numbers compiled by AirInsight, the airframer has delivered 610 airliners to lessors and airlines. This compares to 566 for 2020. We don't have a conclusive figure for Boeing yet, but we estimate total deliveries will be around 350. Airbus meets target with 610 deliveries.
The number of 610 is based on the deliveries for December as they were reported on Skyliner Aviation and other websites. We counted 92 deliveries from December 1 through to the final hours on December 31 and added this to the official number of 518 for deliveries until November 30 as provided by Airbus. Excluded are an A320neo for a private customer that left the factory but still needs to complete cabin fitting, before delivery to her final customer. The same applies to two A350-900s that were delivered from Toulouse to Tianjin for painting and further completion. At the start of the year, Airbus expected 2021 deliveries to be on par with the 566 in 2020 but revised its guidance to 600 in July when it announced its HY1 results.
By type, December deliveries included eight A220-300s, 34 A320neo's, the final A321ceo (to Delta), 35 A321neo's, two A330-900s, eight A350-900s, two A350-1000s, and the final two A380s. During the full year, Airbus delivered three A220-100s, 48 A220-300s, two A319ceo's, two A319neo's, 259 A320neo's, 22 A321ceo's, 202 A321neo's, three A330-200s, one A330-800s, fourteen A330-900s, 44 A350-900s, five A350-1000s, and five A380s.
The European OEM reported some significant orders in the last two months of 2021, including that for Indigo Partners for 255, Air Lease Corporation for 116, Qantas for 40, KLM, and Transavia/Transavia France for sixty, and Aviation Capital Group for forty, excluding options and purchase rights. We have to wait for the total tally of 2021 until Airbus will announce its own figures as there might have been some last-minute conversions or cancelations. By the end of November, Airbus has booked 610 gross orders and 368 net orders.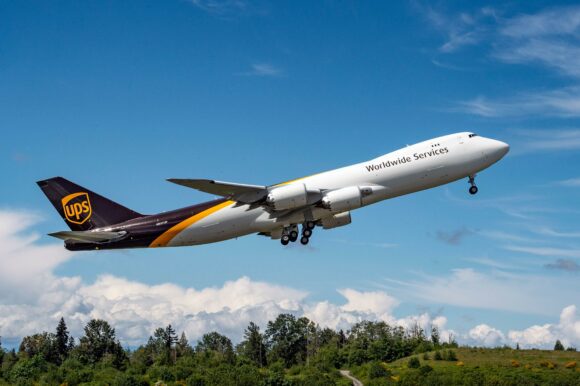 Boeing delivered five 747-8Fs until November 30. (Boeing)
Boeing deliveries should end up around 350
While Airbus meets its target with 610 deliveries, the situation with Boeing is less clear. Website 737-max.blogspot.com counts 32 MAX deliveries in December including five 8200s to Ryanair. This would bring total MAX deliveries for 2021 to 242 and the number of newly built aircraft to 155. This doesn't necessarily mean that 87 MAX have been delivered from the inventory as new frames could still be in the process of assembly. Boeing's own deliveries list until November mentions 213 MAX deliveries until November 30, which could mean that the final figure could be 245. Until November, there were also eighteen 737 P8A-deliveries which are excluded from the 737-max blogspot. We have to wait for further details from Boeing.
The same applies to the exact number of 767 deliveries, which stood at eighteen -300Fs and twelve -2Cs by the end of November. At least one -300F was delivered to UPS on December 23, as was one 777F on December 27 to Eva Air. Until November 30, Boeing had delivered fourteen 777Fs as well as five 747-8Fs.
As reported here many times before, there have been no 787 deliveries since May, as Boeing is still working to solve the quality issues that have affected the Dreamliner since they became a real problem in September 2020.
So the final figure for Boeing deliveries in 2021 is still guessing, but taking the 302 confirmed deliveries on November 30 and adding the 32 MAX from December plus some six to eight other models, the US airframer's total should end up around 350. Which is still a huge step from the 157 in 2020 but slightly below the 380 in 2019, when the grounding of the MAX brought deliveries to a standstill.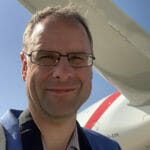 Active as a journalist since 1987, with a background in newspapers, magazines, and a regional news station, Richard has been covering commercial aviation on a freelance basis since late 2016.
Richard is contributing to AirInsight since December 2018. He also writes for Airliner World, Aviation News, Piloot & Vliegtuig, and Luchtvaartnieuws Magazine. Twitter: @rschuur_aero.