Here is our updated model on aircraft transactions through May 2021. Please click the double arrow at the bottom right to optimize your view. Subscribers can view the 7-page report.

Business is picking up again as page 2 shows. There is also more lessor action, and that is a very good sign of growing confidence.

Notice the sharp increase in MAX transactions. Not just good for Boeing, but a sign of overall recovery as well.

Delta Air Lines remains the most acquisitive airline in the model, but note the activity at United Express this year.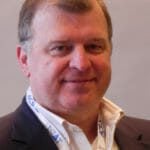 Co-Founder AirInsight. My previous life includes stints at Shell South Africa, CIC Research, and PA Consulting. Got bitten by the aviation bug and ended up an Avgeek. Then the data bug got me, making me a curious Avgeek seeking data-driven logic. Also, I appreciate conversations with smart people from whom I learn so much. Summary: I am very fortunate to work with and converse with great people.