Honda Aircraft Company and ANA Holdings (operator of Japan's largest airline All Nippon Airways) announced an agreement to support the expansion of the business jet market around the globe. ANA will introduce current business jet users and commercial flight customers to the HondaJet by using the aircraft for its charter and feeder flights to connect them to ANA's existing broad network at major travel hubs in North America and Europe.
Honda Aircraft will support various aspects of ANA's feeder and charter flights, including working with global charter operators to provide exceptional coverage for ANA's customers and establishing a framework for ground support functions at a variety of ANA's transit locations.
Related to this, ANA has created a private jet charter company.
ANA's new joint venture will arrange the feeder/charter flight service, and the number of the customers has not been disclosed yet by ANA. During today's press presentation in Tokyo, ANA stated they will roll out in North America first and they would like to start their charter/fleet service this summer.
This appears to be a novel idea to connect high-value traffic.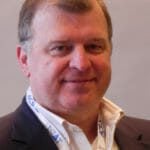 Co-Founder AirInsight. My previous life includes stints at Shell South Africa, CIC Research, and PA Consulting. Got bitten by the aviation bug and ended up an Avgeek. Then the data bug got me, making me a curious Avgeek seeking data-driven logic. Also, I appreciate conversations with smart people from whom I learn so much. Summary: I am very fortunate to work with and converse with great people.