Overnight Boeing announced Primera Air ordered eight MAX 9s,  plus purchase rights to another four and leasing eight more from ALC.  Boeing's PR notes:"Primera Air plans to use the MAX 9's auxiliary fuel tanks to lower trip costs and maximize the range to accommodate flights connecting Europe to the east coast of the U.S."

Echoing the Boeing sentiments, the airline's President added: "The 737 MAX 9 will allow Primera Air to open up nonstop, long-haul routes from Europe to the U.S. with unmatched economics," said Andri M. Ingolfsson, President, Primera Air. "This aircraft has a lower per-seat cost than the current wide body aircraft servicing the transatlantic and the capabilities of this aircraft type will change the economics of the industry. This will open up fantastic possibilities for growth for Primera Air in the future."
The airline is an existing Boeing customer, deploying nine 737NGs.  This order boosts Boeing's case that its MAX 9 can compete with the A321neo.  Although this is a small order,  it cannot be ignored. Smaller airlines cannot afford mistakes like bigger airlines.  The MAX 9 order is a growth spurt and also an important increase in markets.
Primera is following the move by Norwegian, deploying the MAX on the trans-Atlantic.  While these two airlines will have a small footprint, they will likely impact the market more than many expect.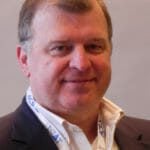 Co-Founder AirInsight. My previous life includes stints at Shell South Africa, CIC Research, and PA Consulting. Got bitten by the aviation bug and ended up an Avgeek. Then the data bug got me, making me a curious Avgeek seeking data-driven logic. Also, I appreciate conversations with smart people from whom I learn so much. Summary: I am very fortunate to work with and converse with great people.