Lessor Avolon fired a warning shot on April 3 on what airframers can expect in the coming weeks and months as it announced a number of cancelations and aircraft delivery deferrals. Hit the hardest is Boeing, which has lost 75 MAX from the books.
Facing the current and unprecedented situation the airline industry finds itself, the Dublin-based lessor has acted swiftly to 'reprofile' its order book "to better align with market conditions."Avolon has reduced its commitments for 2020-2030 from 284 to 165 aircraft.
As a result, it has canceled orders for 75 unplaced MAX-aircraft which were to be delivered until 2023. This order was announced as a Memorandum of Understanding at the 2017 Paris Airshow for 75 MAX 8s, but when officially listed on November 18, 2017, by Avolon Aerospace Leasing Ltd it was revised to 55 MAX 8s and 20 MAX 10s. It included an option on 20 MAX 8s.
Avolon Ireland ordered 20 MAX 8s on September 18, 2012, of which three have been delivered with 17 more on order. Avolon says that it has deferred deliveries of 16 MAX to 2024 or thereafter, but the lessor remains committed to the type.
A330-900s also canceled
While Boeing has been dealt a serious blow, Airbus is also affected by Avolon's decision. Four A330-900s that were to be delivered in 2021 have been deleted from the order book, which until March included 13 of the type with four delivered so far. The cancelation confirms the difficult position of the widebody market, which has deteriorated by the impact of Covid-19.
Avolon has also renegotiated delivery dates for nine A320neo's from 2020/21 to 2027. It has 178 A320neo's on order, of which 27 had been delivered by March. To be delivered is the first of 41 A321neo's on order.
Airlines negotiate payments
Covid-19 is beginning to show a dramatic impact on the leasing market, as Avolon confirms in its Q1 results: "Avolon has received requests from more than 80 percent of its current owned and managed customer base for relief of payment obligations under their leases. These lessees account for more than 90 percent of annualized contracted rental cash flow of the current owned and managed fleet. These requests have taken a number of forms, including but not limited to requests for short term rent deferrals for part or all of the monthly rental for a specific period of time."
Avolon has agreed on a number of payment deferrals for an average of three months and expects to arrange more short term deferrals with a majority of its customers. The company doesn't rule out that some lessees will fall behind on payments, which could be a risk for the lessor. Avolon has drawn on an unsecured $3.2 billion revolving credit facility and now has 5 billion available.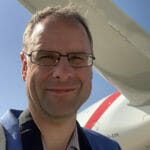 Active as a journalist since 1987, with a background in newspapers, magazines, and a regional news station, Richard has been covering commercial aviation on a freelance basis since late 2016.
Richard is contributing to AirInsight since December 2018. He also writes for Airliner World, Aviation News, Piloot & Vliegtuig, and Luchtvaartnieuws Magazine. Twitter: @rschuur_aero.