After the maligning of the GTF from India, here comes something interesting.  Frontier Airlines announced the selection of Pratt & Whitney GTF engines to power 134 Airbus A320neos. The engines will power 49 A320neo, 67 A321neo, and 18 A321XLR aircraft, with the first of these aircraft currently scheduled for delivery in 2022. 
Frontier is part of the Indigo Partners airline combine.  The other three airlines affiliated with Indigo Partners – Volaris in Mexico, JetSMART in Chile, and Wizz Air in Hungary – are all long-time Pratt & Whitney customers that operate both A320ceo family aircraft with V2500 engines and A320neo family aircraft with GTF engines. Together, the four Indigo Partners' affiliate airlines have committed to 539 GTF-powered aircraft.
Bill Franke heads up Indigo Partners. Mr. Franke is a long time Pratt & Whitney customer.  Several years ago, when we spoke in Dublin at the annual lessors' conferences, he said (with a huge grin) that there was no single-aisle Pratt he had not ordered. At the time he and your correspondent were talking about the C Series and Frontier.  The current A320neo fleet at Frontier is CFM LEAP powered and was ordered that way by the previous owner Republic.
Indigo Partners may be loyal Pratt & Whitney customers as evidenced by its various member airlines.  But there is no question that if they were less than satisfied with the GTF, it would not have a chance at Frontier.  Switching engine types brings with it new spares stores and a level of complexity shunned by LCCs and most especially by a ULCC.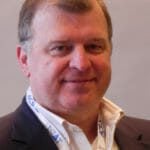 Co-Founder AirInsight. My previous life includes stints at Shell South Africa, CIC Research, and PA Consulting. Got bitten by the aviation bug and ended up an Avgeek. Then the data bug got me, making me a curious Avgeek seeking data-driven logic. Also, I appreciate conversations with smart people from whom I learn so much. Summary: I am very fortunate to work with and converse with great people.