With all the negative news around the GTF, it is encouraging that RTX announced this morning that Boeing selected the Pratt & Whitney GTF to power the X-66A. RTX also announced that the project would use nacelles and engine accessories from another one of its units, Collins Aerospace. Pratt & Whitney and Collins will also support ground and flight tests, slated to start in 2028.
The X-66A is a Sustainable Flight Demonstrator and is part of NASA's broader Sustainable Flight National Partnership, which is dedicated to developing technologies needed to achieve net-zero CO2 emissions for commercial aviation. Boeing's X-66A program focuses on developing a Transonic Truss-Braced Wing (TTBW) concept, which could significantly improve fuel efficiency and reduce emissions for next-generation single-aisle aircraft.
Regarding the GTF, the current concern with powered metal material does not apply to engines from 2022 onward. The GTF is also certified to operate with SAF.
Unsurprisingly, Boeing selected RTX as a partner, as it is the world's largest aerospace and defense company. Virtually every Western commercial aircraft has inputs from an RTX unit.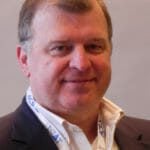 Co-Founder AirInsight. My previous life includes stints at Shell South Africa, CIC Research, and PA Consulting. Got bitten by the aviation bug and ended up an Avgeek. Then the data bug got me, making me a curious Avgeek seeking data-driven logic. Also, I appreciate conversations with smart people from whom I learn so much. Summary: I am very fortunate to work with and converse with great people.