Pardon the delay of a few days.  Here is our updated model that takes in all of Boeing's Annus horribilis, 2019.
The 787-9 was the cleanup player last year. But the 787-10 is going to come into its own.  See our story from yesterday on fuel burn and stage length.  The 787-10 is, in airline speak, a "killer app".
The 737 program only saw success in the military version last year – see Page 4 for the impact military deliveries had last year.  An absolutely unprecedented and awful year for the program and Boeing as a whole.
Page 3 shows how deliveries were impacted by the MAX crisis. We are not bullish on the future of this program at all.
Page 5 shows where Boeing saw deliveries going since 2000.  Boeing is surprisingly North America focused.
Page 6 data is consistent with what we see at Airbus – lessors were quiet last year.
Page 7 shows that even though the year was poor for orders, airline direct orders was strong.
Page 9 provides a MAX update. We understand that several customers are switching away from MAX to 787.  Even in a soft twin-aisle market, it better to have a 787.  We can also see why we hear via media how upset Southwest Airlines and Ryanair re over MAX – they have all their eggs in that one basket.  A major lesson for all airlines, no doubt.  The MAX costs and aggravation won't be over for a long time.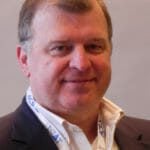 Co-Founder AirInsight. My previous life includes stints at Shell South Africa, CIC Research, and PA Consulting. Got bitten by the aviation bug and ended up an Avgeek. Then the data bug got me, making me a curious Avgeek seeking data-driven logic. Also, I appreciate conversations with smart people from whom I learn so much. Summary: I am very fortunate to work with and converse with great people.