Bombardier announced earlier today that the Global 5500 and Global 6500 business jets received European Aviation Safety Agency (EASA) certification. The aircraft were awarded Transport Canada certification and entered service last month.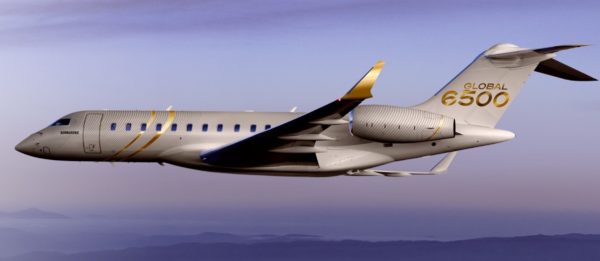 Michel Ouelette, Senior Vice Preisdent of Program Management and Engineering for Bombardier Aviation commented "this milestone is the latest accomplishment for our latest Global aircraft, which continue to exceed expectations on every level. Obtaining type certification from EASA markes one of the final chapters in our very successful development program, and this achievement is a direct result of the commitment to excellence of the highly-skilled employees who worked on the program and our solid collaboration with suppliers."
The aircraft completed its flight testing program at Bombardier's  test centre in Wichita, Kansas. The Pearl 15 engine, the latest Rolls-Royce business jet engine, was developed was designed with the innovative technology – including enhanced aerodynamics, blade cooling and advanced engine health monitoring systems – to power the Global 5500 and Global 6500 aircraft. With purpose-built engines, advanced wing design and built-in systems redundancy and robustness, the aircraft offer superior safety and a smooth ride to its passengers.