Bombardier announced today the launch of a new Learjet 75 model, named the Liberty. This model will seat 6 and will be equipped and price to better compete in the light jet segment with the Phenom 300E, PC-24, and Citation CJ4.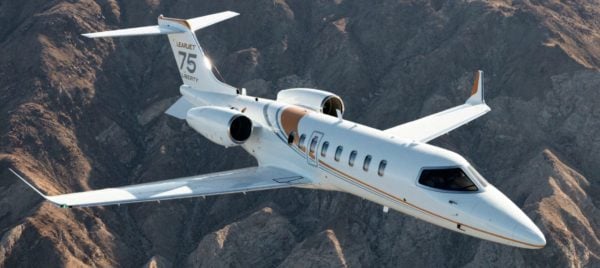 Priced at $9.9 million, the Learjet Liberty provides additional space per passenger in its cabin, including a unique ottoman for two executive seats in front of a pair of club-seats in the six passenger cabin.
"The Learjet 75 Liberty represents a step up for customers in the light jet segment, with unprecedented spaciousness and Bombardier's renowned smooth ride," said David Coleal, President, Bombardier Aviation. "The newest member of the Learjet family delivers a flight experience that eclipses the competition."
Derived from the higher priced Learjet 75, the Liberty eliminates the Auxiliary Power Unit and changes the cabin arrangement to a unique six seat layout. The Learjet 75 Liberty is certified under the more stringent FAR 25 used for commercial aircraft, rather than FAR 23 used by its main competitors.
A comparison of the competition in the light jet sectors is shown in the Table below. The Learjet 75 Liberty offers higher speed, greater range, and largest cabin of the major competitors in the light jet category.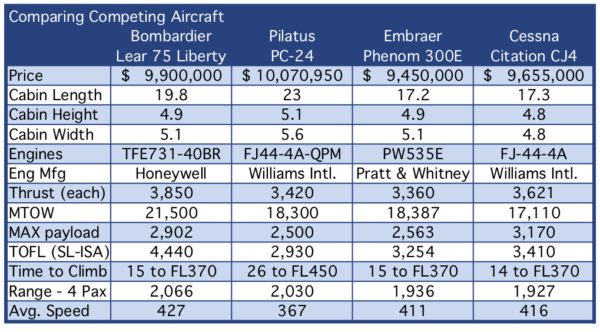 With the longest range of the competing aircraft, the Lear 75 can operate coast to coast flight in many markets. The following range circle from Los Angeles illustrates the potential for key East Coast cities, traveling eastbound. Westbound, against head winds, the coast to coast capabilities will be typically one stop trips.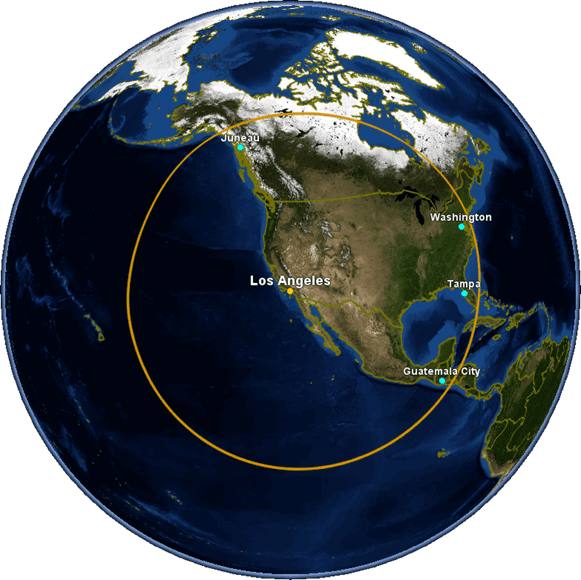 The Learjet 75 Liberty is equipped with a Garmin 5000 avionics suite with three high resolution 14 inch displays. Synthetic vision is standard, as is a triple integrated FMS with graphical flight planning capabilities, an advanced weather radar, and datalink capabilities.
The interior of the Learjet 75 Liberty provides a unique executive suite in the front of the aircraft with a built in ottoman for stretching out, as shown in the photo below. The additional legroom and ottoman make this the most comfortable seating in its class.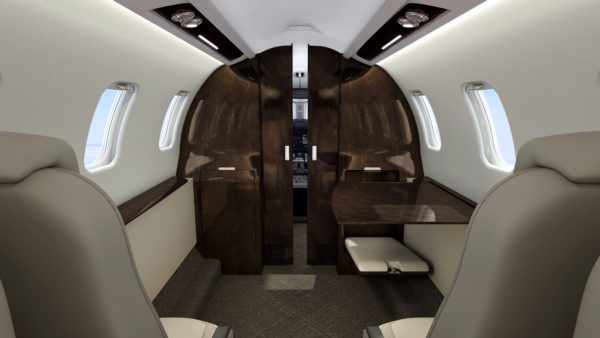 The Bottom Line
Bombardier is repositioning the Learjet 75 for value, maintaining many of the key features of its more expensive model along with the jet's high performance characteristics.  Bombardier's goal in repositioning the Learjet 75 family with the Liberty model is to deliver more value to the light jet class than the competition. Should they prove successful with this new model, production rates could be raised from the current one aircraft per month rate.
The light jet segment has a new, repositioned competitor from Bombardier with strong comparative performance and enhanced comfort, and should change the competitive dynamics in the light jet market.