As stated by David Neeleman last year, the new airline could not contain anything that had the word blue.  And here we are, it has no blue name at all, but it's blue anyway.
PR note: "David Neeleman's much discussed airline start-up, known until today by the placeholder title "Moxy," has an official name: Breeze Airways. The company, currently applying for its airline operating certificate with the Federal Aviation Administration and US Department of Transportation, hopes to be flying by the end of 2020.
Breeze will be Mr Neeleman's fifth airline start-up after his four successful new entrants Morris Air, WestJet, JetBlue and Azul. Neeleman's first airline, Morris Air, was the first to bring ticketless transportation to the industry. Then WestJet, JetBlue and Azul each delivered its own innovations — from JetBlue's free in-flight LiveTV to Azul's introduction of air service to destinations throughout Brazil that previously had none.
Similarly, Breeze's initial markets will be mid-sized U.S. city pairs that currently have no nonstop service. The airline start-up plans to connect these cities with low-fare, high-quality nonstop flights, with new consumer technology innovations, improving the flying experience while saving travelers both time and money.
Over the last decade, the major U.S. airlines have consolidated and concentrated their efforts at fortress hubs, resulting in diminished air travel options for entire segments of the country, with many routes now only served by connecting flights.
Breeze will be the combined result of Mr Neeleman's life experience in the industry. He has assembled a team of seasoned aviation veterans and the employee team will be hired and evaluated based on their commitment to customer service and kindness.
"Breeze will fly non-stop service between places currently without meaningful or affordable service," said Breeze's CEO and President David Neeleman. "20 years ago, we brought humanity back to the airline industry with JetBlue. Today, we're excited to introduce plans for 'the World's Nicest Airline'."
Breeze has ordered sixty brand-new Airbus 220-300 aircraft, with deliveries beginning in April 2021, and has leased thirty Embraer 195 aircraft from Azul, which will be to be delivered starting May 2020. The A220 is ideally suited for nonstop flights between mid-size markets that Breeze expects to serve, while the E195s can connect smaller markets cost-effectively."
Cutely, they also offered this: For anyone interested in applying for employment with Breeze Airways, please visit: https://jobs.flybreeze.com/
Here's a mockup of how the Azul E-195s are going to look like once they are replaced by E2s.

If the past is prologue, and Mr. Neeleman has an unmatched record, Breeze is going to blow through the US air travel market and disrupt everything.  This is exciting because as the US airline market has consolidated, service levels shrank.  This is why the focus word at Breeze "humanity" catches our eye.   We cheer this effort!  Please enter the fray and disrupt far and wide.  Such disruption is going to be great for everyone.  Especially the US airlines which have consolidated into complacency – with a focus on profit at just about everything else.  Better service offerings are to be welcomed.
Now let's see how the incumbents start to jockey and adapt to what is a clear and manifest threat to their cozy world.  Not all will be impacted the same.  Regional markets could feel the heat first.  Allegiant might also feel the impact as Breeze targets secondary cities.  (Las Vegas isn't the #1 destination for all)  Because the strategy at Breeze is aimed at disruption, it is novel.  At last, something exciting and positive to look forward to!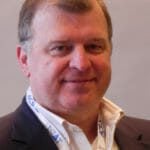 Co-Founder AirInsight. My previous life includes stints at Shell South Africa, CIC Research, and PA Consulting. Got bitten by the aviation bug and ended up an Avgeek. Then the data bug got me, making me a curious Avgeek seeking data-driven logic. Also, I appreciate conversations with smart people from whom I learn so much. Summary: I am very fortunate to work with and converse with great people.