Textron Aviation announced today that the FAA has awarded a type certificate for the Citation Longitude. The super mid-sized Longitude is now the largest member of the seven product Citation family.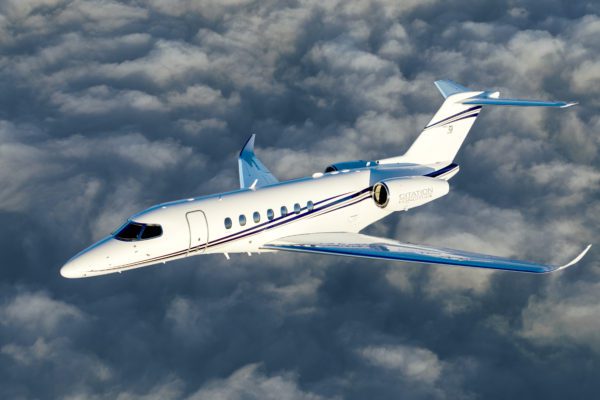 "With the broadest lineup of business aviation platforms available worldwide, today Textron Aviation welcomes the Longitude into the esteemed Citation family of products and begins a new era of best-in-class solutions for our customers," said Ron Draper, president and CEO, Textron Aviation. "The Longitude revolution starts now."
The Longitude was initially anticipated to enter service in 2017 but was delayed about 18 months by fuel tank flammability requirements for which an exemption was granted last June. Launched in 2012, the aircraft had its first flight in October, 2016. The aircraft in Textron fleet have accumulated nearly 6,000 flight hours, including a 31,000nm world tour.
"The Longitude is the best flying Citation yet," said Ed Wenninger, chief pilot for Textron Aviation engineering flight test. The FADEC-equipped Honeywell HTF7700L turbofan engines feature fully integrated autothrottles with envelope protection and provide responsiveness and excellent power. The clean-sheet design of the Longitude integrates the latest technology throughout the aircraft, including the next evolution of the Garmin G5000 flight deck"
The two Honeywell HTF7700L turbofans each produce 7,665 pounds of thrust, giving the aircraft a maximum range of 3,500 nm and a maximum cruise speed of 483 knots. This aircraft is Cessna's first use of fly-by-wire technology with electronically actuated spoilers. The 12 passenger aircraft competes with the Bombardier Challenger 350, Embraer Preator 600, and Gulfstream G280.