A continuing slide in US airline traffic, per TSA measures, has reduced airline performance in January. While there is traditionally a seasonal slump in the first quarter, the continuing slide in traffic appears to go beyond seasonality and indicates that the Omicron variant is having an impact on decisions to travel.

The following chart shows year over year airline traffic from 2019 to year to date 2022. Traffic on Tuesday of this week fell to the lowest level seen since March of 2021, which is not a positive sign for the industry recovery by the second quarter that analysts were hoping for late last year. The lack of international operations, many of which have been again curtailed due to pandemic restrictions, is keeping overall traffic levels weak.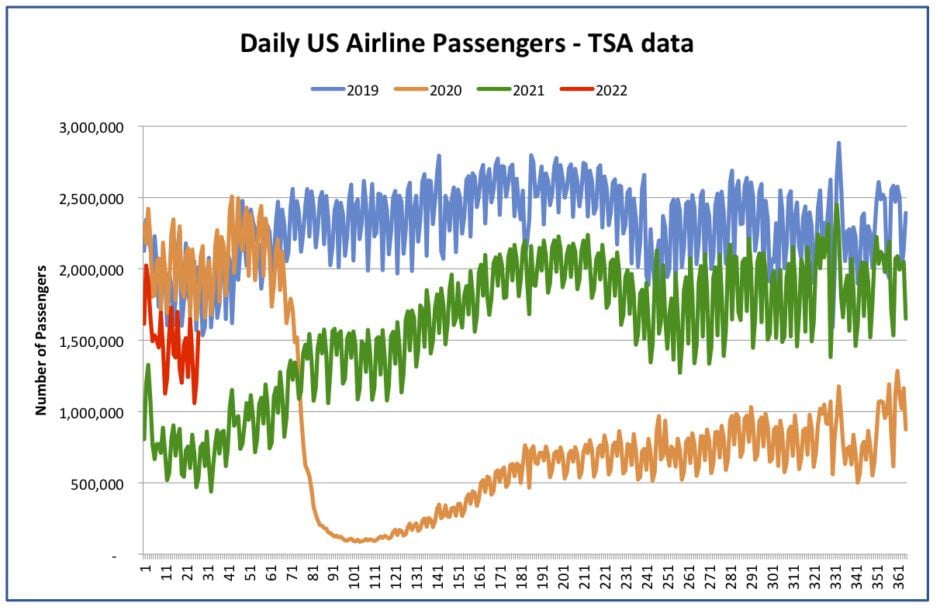 Our AirInsight performance index, which incorporates traffic, flight activity, and load factors in its calculation, has turned negative in its slope, as shown on the following chart. While day-to-day volatility remains high, the overall trend turned negative last month and is indicative of a continuing slide.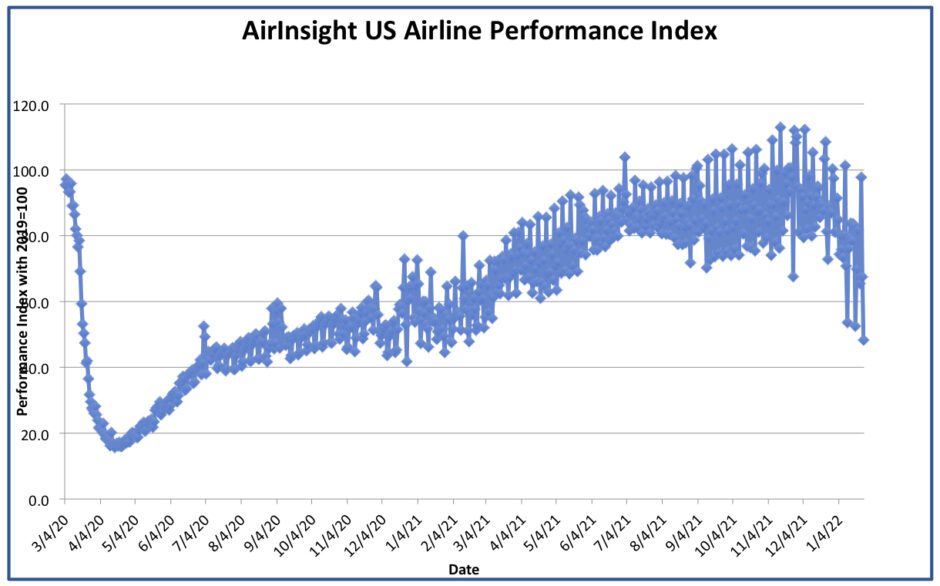 For those who prefer numbers, the following table shows our performance index on a daily basis for the last three weeks. Of the 21 entries, 16 are negative when compared to the value for the prior week, indicative of a continuing slide. By contrast, for most of 2021, during which traffic was recovering, the majority of entries were positive. A 23% positive rate does not bode well for airline performance in the first quarter.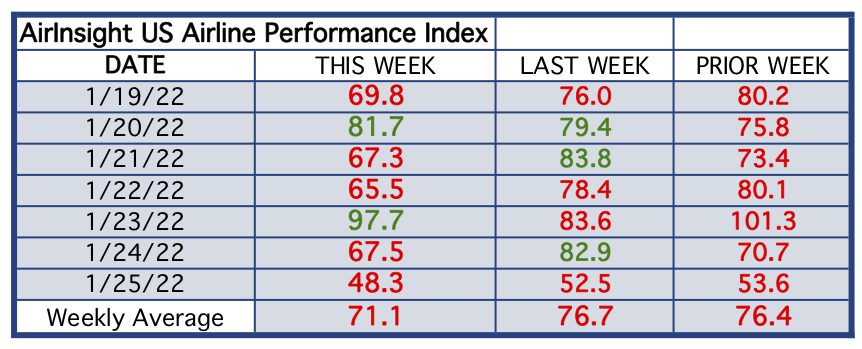 The Bottom Line

The latest pandemic variant, combined with a traditionally weaker travel season, have combined to slow the recovery in air travel. While traffic for 2022 remains above the low levels we had seen in 2021, the trend lines are now moving in the wrong direction, indicating a continuing slide. It now appears doubtful that we will see 2022 exceeding 2019 traffic levels, and it may be 2024 before international travel fully recovers to prior levels.