The Czech Republic Ministry of Defense announced the start of negotiations on the potential acquisition of the new-generation multi-mission Embraer C-390. The decision to start negotiating towards the possible purchase of the C-390 is based on a market assessment and analysis prepared by the Czech Republic's Ministry of Defense. The Ministry identified the C-390 as the most suitable solution for meeting the Army of the Czech Republic's requirements.
The Czech Republic intends to acquire two aircraft to increase its airlift capacity significantly. This airlift will permit air transport, air assault operations, aerial resupply, medical evacuation, humanitarian aid, air-to-air refueling, and firefighting. Furthermore, the C-390 is estimated to require significantly less maintenance than competing aircraft, translating into higher availability and lower life-cycle costs.
Negotiations started with the objective of a contract for two aircraft with associated support. This includes pilot training, loadmasters and technicians, spare parts, and a robust entry-into-operation plan with a local presence of Embraer personnel in the country for an initial period.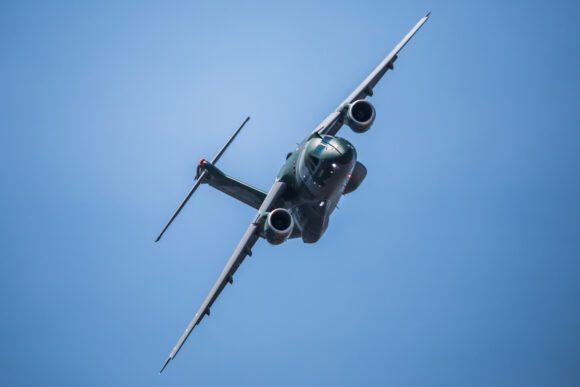 The Czech Republic could become the sixth nation (fourth NATO country) in Europe to select the C-390 after Brazil, Portugal, Hungary, the Netherlands, and Austria. The C-390's multi-mission capability is proving attractive. Since entering service with the Brazilian Air Force in 2019, the C-390 has proven its capacity, reliability, and performance. The Brazilian fleet of six has delivered operational availability of ~80%, with a mission completion rate above 99%.
The Czech Republic is a partner in developing and producing the C-390.  Aero Vodochody is a strategic partner and supplier for the program, producing parts of the rear fuselage, the doors for paratroopers and crew, the emergency door and hatches, the cargo ramp, and the fixed leading edge.
2023 looks like a good year for Embraer. JP Morgan estimates the company's defense sector has a $3.6Bn backlog.  Embraer's C-390 order book is closing on 30.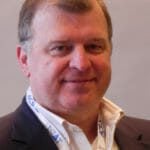 Co-Founder AirInsight. My previous life includes stints at Shell South Africa, CIC Research, and PA Consulting. Got bitten by the aviation bug and ended up an Avgeek. Then the data bug got me, making me a curious Avgeek seeking data-driven logic. Also, I appreciate conversations with smart people from whom I learn so much. Summary: I am very fortunate to work with and converse with great people.