We had an opportunity to speak with Embraer Commercial Aviation President & CEO Arjan Meijer today.
The focus of our chat was on where Embraer Commercial stands at present.  We also discussed the US Scope Clause and its impact on the E-175 and E2-175.  The conversation also dove into plans for the future Turboprop.  We covered a lot of ground in the 21 minutes of our call.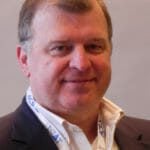 Co-Founder AirInsight. My previous life includes stints at Shell South Africa, CIC Research, and PA Consulting. Got bitten by the aviation bug and ended up an Avgeek. Then the data bug got me, making me a curious Avgeek seeking data-driven logic. Also, I appreciate conversations with smart people from whom I learn so much. Summary: I am very fortunate to work with and converse with great people.