Emirates will reduce capacity by 25% and park 48 of its 258 aircraft during the Dubai International Airport (DXB) southern runway refurbishment, the airline announced on January 13.
The 4.500m long by 60m wide southern runway has reached the end of its life and is in dire need of renewal. The works include resurfacing, installation of over 5.500 new ground lights and new ground infrastructure, including 800km of cables. Preparations have been going on for over a year, but the actual work will be done during a 45-day period from April 16 to May 30. This is half the time needed for the refurbishment of the northern runway, which took 90 days in 2014 but is 500m shorter.
With on average 1.100 aircraft movements a day, the closure has a huge impact on operations at DXB, especially for its home carriers Emirates and flydubai. Dubai Airports expects capacity to be reduced by 43%, although the April-May period has been chosen on purpose as this is the low season.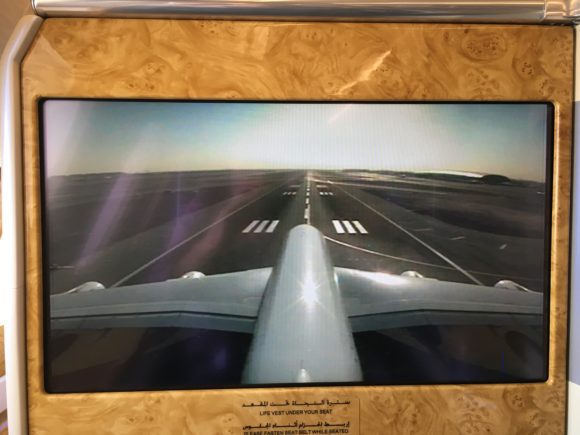 Southern runway DXB seen from tail camera on an Emirates A380. (Richard Schuurman)
In 2014 Emirates parked 19 aircraft and reduced capacity by 9 percent, which had an impact of $467m on revenues. As the fleet and operations have grown the impact is much bigger now. The 48 unused aircraft will be parked and downtime used for maintenance, an Emirates spokesperson tells AirInsight. Emirates has frequently parked A380s and 777s since April 2018 to meet seasonal demand and currently has three A380s in storage at Dubai World Central (DWC)
The airline has chosen not to move operations to DWC, but reduce capacity by either cutting flights, re-timing or combining operations. For example, during the runway closure period, Glasgow will be served by one Airbus A380 flight instead of two by Boeing 777s. British Airways will do the same by using the A380 to DXB on a single service instead of two 777s.
flydubai moves flights to DWC
Emirates tries to minimize disruption to passengers who like to swap flights of its codeshare partner flydubai, which only last year started additional operations from DXB's Terminal 3 as well. Flydubai will move flights to Dubai World Central, where it is already based. Of 92 destinations in its schedule, 39 will operate from DWC during the runway closure, with 10 operated both from DWC and DXB. Many are point-to-point services to destinations in Saudi Arabia, India, Sri Lanka, and some African countries. Once the southern runway works are completed, flydubai will move flights back to DXB again. Only when the next expansion phase at DWC has been completed, the airline plans to move all operations to there.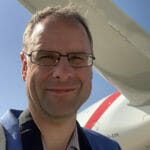 Active as a journalist since 1987, with a background in newspapers, magazines, and a regional news station, Richard has been covering commercial aviation on a freelance basis since late 2016.
Richard is contributing to AirInsight since December 2018. He also writes for Airliner World, Aviation News, Piloot & Vliegtuig, and Luchtvaartnieuws Magazine. Twitter: @rschuur_aero.