UAE low-cost carrier flydubai reported an AED -712.6 million net loss for 2020, compared to an AED 198.2 million profit in 2019, it announced on May 2. Flydubai remains cautious after the 2020 loss. While the airline is planning to ramp up this summer, trading conditions remain 'challenging'.
Flydubai's revenues dropped to AED 2.8 billion from AED 6.0 billion as it carried two-thirds fewer passengers at 3.2 million. This was caused by the 14-weeks grounding from the end of March until July 7, when the government imposed a ban on passenger services on all UAE carriers. Flydubai operated only limited repatriation services during this period but switched to cargo-only flights, using eleven Boeing 737-800s out of 36 in the fleet last year.
Since the reopening, the carrier has grown its network to 65 destinations by the end of the year. This will grow to 78 this summer as (some seasonal) routes are opened to Turkey, Ukraine, Russia, Azerbaijan, Sri Lanka, Albania, Zanzibar, Georgia, and Israel, which is on the network since Israel and the UAE signed their agreement to establish bilateral contacts.
The carrier reduced expenditures and workforce, with 126 fewer employees compared to late 2019. Another 1.092 were placed on unpaid and voluntary leave. Cash assets were AED 2.5 billion. Two financing facilities of AED 283 million were secured.
During the whole of FY20, flydubai has been unable to operate its fleet of eleven Boeing MAX -8s and three -9s. The regulatory agency GCAA only approved the return to service of the type in April and flydubai has reintroduced the type on its network since then. The grounding required additional efforts to keep the MAX in good shape. By early April, five MAX had been modified according to Airworthiness Directives and were operational, with another joining services again every ten days.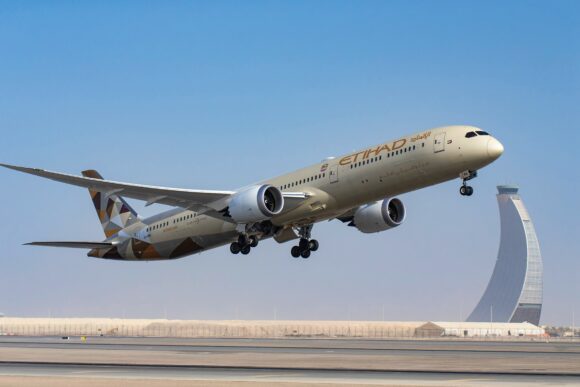 The Boeing 787 will form the backbone of Etihad's long-haul fleet, together with the Airbus A350. (Etihad)
Etihad (March 4):
Despite a three-month grounding from March to June 2020 and the negative effects of many travel restrictions to and from Abu Dhabi, Etihad Airways limited its losses to just $-1.7 billion. This compares to a $0.8 billion profit in 2019, the airline said on March 4.
Etihad's passenger revenues dropped to $1.2 billion for $4.8 billion the previous year as it carried just 4.2 million passengers versus 17.5 million in 2019. Its network capacity dropped by 64 percent to 37.5 billion Available Seat Kilometers.
Cargo revenues were up to $1.2 billion from $0.7 million, largely driven by demand for pharmaceuticals and medical supplies that passed through the Abu Dhabi hub. Despite fewer tons flown, higher yields in a strained market benefited the airline.
Total operating revenues for the year were $2.7 billion, down from $5.6 billion. With fewer flights, operating costs were also down by -39 percent to $3.3 billion. Etihad reduced its overhead costs by $0.8 billion including a reduction of 33 percent of its staff to 13.587 employees. It also reduced finance costs by almost a quarter.
The Abu Dhabi airline was on track for recovery from its difficult financial position in the past three years, but this upward trend came to an end when the Covid-crisis struck. CEO Tony Douglas continues to target 2023 as the year when Etihad must have completed its restructuring and returned to profit. For this, the airline has accelerated its restructuring and transformation plans.
In the results press release, Etihad doesn't identify new measures, but Douglas has said recently that it will carefully review workforce and fleet numbers. In 2020, the airline had 103 aircraft in its fleet, a plus of two (787s) compared to 2019. Its passenger and cargo-only network were driven by its Dreamliner fleet.
The return of its ten Airbus A380s into service is highly unlikely, Douglas said. They have been removed from the schedule for the rest of the year and are deemed too inefficient and expensive to operate in the current weak market. Etihad will also retire its Boeing 777-300ERs by the end of this year, building the long-haul network entirely on the 787s and A350s and keeping A320s for the short-haul network.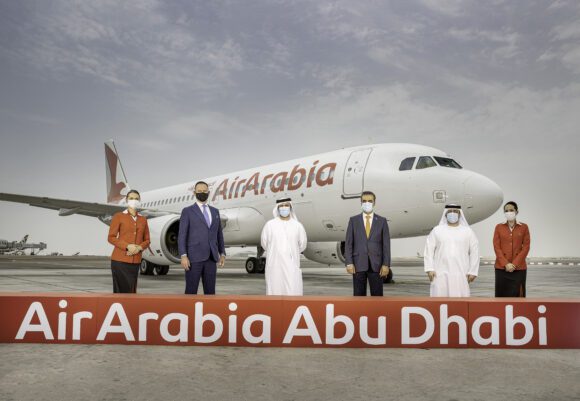 Air Arabia Abu Dhabi launched services in July 2020. (Air Arabia)
Air Arabia (February 10):
Low-cost airline Air Arabia has turned the corner on a very difficult 2020 by reporting a small but significant profit of AED 20 million for its final quarter. It remains to be seen if the carrier can keep this up for the current quarter, but measures with cost control and a gradual resumption of services should bode well, chairman Abdullah Bin Mohamed Al Thani reported on February 10.
The full-year loss for 2020 was AED-192 million compared to the record AED1.008 billion profit in 2019. The operating loss was AED-180 million versus an AED932 million profit. Revenues were AED1.851 billion versus AED4.758 billion the previous year. The airline carried 4.3 million passengers almost a third of the 12.1 million welcomed onboard the year before.
Looking by quarter, Q4 ended at an AED20 million profit, albeit ninety percent down on the same period in 2019. Revenues were 536 million, -53 percent. Q3 had ended at a loss of AED-44 million and AED294 million revenues, while Q2 was the worst following the grounding of the fleet with a loss of AED-239 million on just AED120 million in revenues. The pre-Covid first quarter has been the best for Air Arabia, with an AED71 million profit, down from AED128 million the previous year. Revenues were AED901 million. Al Thani said his airline is looking at further measures to improve its fixed and flexible cost structure and enhance its cash position.
Air Arabia currently operates at 45 percent capacity around its network and will gradually ramp up capacity again "where possible." Despite the crisis, fourteen new routes were opened last year from its UAE hubs in Sharjah, Ras Al Khaimah, Cairo (Egypt), and Casablanca (Morocco).
Abu Dhabi set to provide additional growth
A major contribution to growth will come this year from Air Arabia Abu Dhabi, which launched operations last July with the first service to Alexandria that was followed by another eight routes into Egypt, Afghanistan, India, and Oman. For the moment, the joint-venture airline between Air Arabia and Etihad is focusing on different markets from its new rival Wizz Air Abu Dhabi. This is about to change once Wizz Air expands its network to cover the Indian subcontinent as well.
Air Arabia ended the year with a fleet of 57 aircraft, 52 Airbus A320neo's, and five A321LRs, the latter sourced from Air Lease Corporation (ALC) with one more to join from this lessor. The carrier still has 120 in backlog since placing an order at the 2019 Dubai Airshow for 73 A320neo's, 27 A321neo's, and 20 A321XLRs. At the time, CEO Adel Al Ali said deliveries were from 2024 and the airline hasn't reported any changes on this schedule.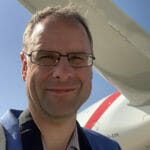 Active as a journalist since 1987, with a background in newspapers, magazines, and a regional news station, Richard has been covering commercial aviation on a freelance basis since late 2016.
Richard is contributing to AirInsight since December 2018. He also writes for Airliner World, Aviation News, Piloot & Vliegtuig, and Luchtvaartnieuws Magazine. Twitter: @rschuur_aero.