Sixteen months after the termination of a contract for 34 Boeing MAX 8s, Brazil's GOL Linhas Aereas original MAX fleet strategy is more or less back on track. On August 3, the carrier announced a follow-on order for 28 MAX 8s for delivery from late 2022. 
GOL has ordered the additional MAX to accelerate its fleet transformation plan, said CEO Paulo Kakinoff. And although the rate of Covid infections remains high in South America, Kakinoff is expecting a strong recovery once the worst of the pandemic is over. Hence a new order with Boeing for the 28 MAX 8s that will replace 23 737-800s. Of the new aircraft, fifteen will be purchased through operating leases, four through finance leases, and nine via sale and leasebacks. GOL plans to have about half of its fleet on finance leases and the rest on operating leases, which gives it the flexibility to steer capacity.
GOL placed its first order for the MAX in October 2012, when it announced a firm agreement for sixty 8s plus sixty options for delivery from 2018 as part of a fleet renewal and expansion plan that runs until 2028. At the 2018 Farnborough Airshow, the carrier placed another order for fifteen MAX 8s and converted orders for thirty 8s into the MAX 10. This brought total commitments for the type to 135. The fleet would incrementally grow from six MAX in 2018 to 118 aircraft in 2027.
This plan went out of the window after the grounding of the MAX in March 2019, following the two fatal accidents with Lion Air and Ethiopian. As Boeing was unable to deliver 25 MAX 8s that were scheduled for 2019, GOL's operations and growth strategy were seriously affected. The Brazilian carrier sought compensation with Boeing and announced on April 14, 2020, that it had reached an agreement for an undisclosed amount, the revision of future payment schedules, plus the cancelation of 34 aircraft from the order book from 129 to 95. After the ungrounding, GOL became the first airline in the world to recommence MAX operations on December 9, 2020.

GOL's fleet plan for the next four years. (GOL)
With the latest order for 28 aircraft, this almost fully compensates for the canceled order from April 2020 and will bring the MAX fleet to 123. GOL currently operates twelve MAX 8s and expects to take delivery of another sixteen before the end of this year. The fleet jumps from 28 in December to 44 a year later in 2022, when deliveries of the fresh order will have started. Seven more will join each year in 2023, 2024, and 2025.
The first MAX 10 is due in 2023, of which five are delivered that year. Two more follow in 2024, three in 2025, bringing the MAX 10 fleet to ten and the combined MAX fleet to 75. The delivery dates of the remaining 58 aircraft haven't been confirmed yet. With the arrival of more MAX, GOL will reduce the number of 737-700s from 23 now to twelve in 2025 and of the 737-800 from 94 to 63.
GOL reported it has raised nearly $200 million in new equity to strengthen its financial position.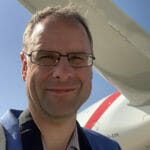 Active as a journalist since 1987, with a background in newspapers, magazines, and a regional news station, Richard has been covering commercial aviation on a freelance basis since late 2016.
Richard is contributing to AirInsight since December 2018. He also writes for Airliner World, Aviation News, Piloot & Vliegtuig, and Luchtvaartnieuws Magazine. Twitter: @rschuur_aero.