Gulfstream announced today the 100th delivery of the G500/G600 series of aircraft. The G500 first entered service in September 2018, with the G600 following in August 2019. With an average of about 40 deliveries per year, this series has been very successful for Gulfstream.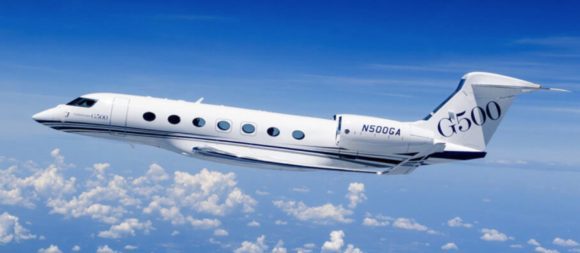 Mark Burns, Gulfstream's President, stated "Gulfstream saw great demand for the all-new G500 and G600 right out of the gate. Once they entered service, interest in these innovative aircraft soared even more as operators experienced the compelling combination of the Symmetry Flight Deck and outstanding cabin comfort. Reaching 100 deliveries at this stage in the program is remarkable and a clear reflection of the advantages the G500 and G600 give our customers."

Powered by the Pratt & Whitney Canada 814GA and 815GA, the G500 and G600 share the latest engine technology that includes the environmental and performance benefits derived from the commercial geared turbofan engine core without the reduction gear. The engines provide lower fuel burn, lower emissions, and lower noise levels, contributing to the success of the aircraft.

To date, the G500 and G600 have earned more than 60 speed records and have logged a combined total of more than 25,000 hours and 13,000 landings. The G500 and G600 were the first Gulfstream models to utilize active control side-sticks, a data concentration network, and extensive touch-screen controls.

The success of these two new models has not impacted the success of the larger G650ER and forthcoming G700, which will become Gulfstream's flagship model and continue to sell well.