International Airlines Group (IAG) has reported 'good results' for 2019 despite disruptions and higher fuel costs. Still, they were worse compared to 2018. IAG recorded an operating profit before exceptional items of EUR 3.285 billion, down -200 million from the previous year, the group said on February 28.
Profit after exceptional items is down 33.6 percent from EUR 3.933 billion to 2.613 billion.
Group revenues increased 5 percent to EUR 22.468 billion. Fuel costs were up 9.6 percent (EUR 738 million) but non-fuel costs were 0.9 percent lower at constant currency thanks to strict cost control and better fuel efficiency (1.6 percent) coming from its young fleet. Total expenditures were EUR 22.221 billion versus 22.893 in 2018. The Group flew 118.2 million passengers, up from 112.9 the previous year.
HY2 was difficult, although Q4 saw an absolute record in operating profit to EUR 765 million up from 715 million in 2018. Revenues were up 4.1 percent to EUR 5.390 million. IAG returned EUR 1.3 billion in cash to shareholders.
"We demonstrated our robust and flexible model once again through additional cost control and by reducing capacity growth to reflect market conditions", Group CEO Willie Walsh said.
September strike hurt BA
Looking at the individual airlines within IAG, British Airways' FY19 profit was GBP 1.921 billion, down 104 million. BA suffered the effects of the cockpit crew strike in September which especially impacted traffic to North America. The strike and Heathrow disruptions cost EUR 170 million had an impact on a total capacity of 1.4 percent, while full-year capacity increased by 0.9 percent. BA's operating margin dropped 1.1 points to 14.5 percent.
Aer Lingus' profit dropped EUR 35 million to EUR 276 million. The Irish airline increased capacity by 4.2 percent, thanks to the opening of the Dublin-Minneapolis route and increasing capacity to San Francisco, Philadelphia, and Seattle. The operating margin was 13 percent, minus 2.5 percent.
Growth was restricted by the delayed arrival of new aircraft. Instead of four Airbus A321LRs expected for the summer, the airline only received one by August. Walsh has high expectations of the LRs and XLRs and how they will work into the network.
Iberia had a difficult HY1 as traffic into South and Latin America was much weaker but improved in HY2. The airline recorded a EUR 497 million operating profit, down 36 million. The Spanish airline increased capacity by 7.6 percent by upping the number of frequencies on existing routes. Slightly lower unit revenues were offset by a higher load factor. The operating margin was 8.8 percent.
The other Spanish airline, Vueling, recorded a EUR 24 million lower operating profit at 240 million. Again, air traffic issues in particularly the Barcelona area impacted operations and results, while in HY2 political tensions in Catalonia resulted in a drop in traffic. Vueling's operating margin dropped 1.5 points to 9.8 percent. On a positive note, Vueling improved its on-time performance by 0.7 points.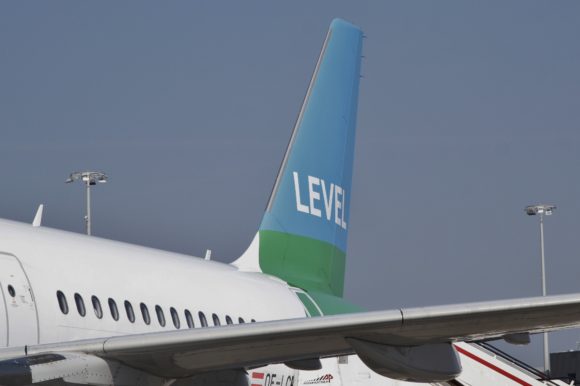 LEVEL's model still correct
Again, IAG hasn't disclosed individual results for its low-cost subsidiary LEVEL as they are incorporated in the Iberia and Vueling results. Walsh said that LEVEL's new CEO Fernando Candela has completely reviewed to airline's model and suggested some tweaks, but the review confirmed the original model is still correct. Its Barcelona hub has been producing good results in its first year in 2017, but since has suffered from the weaker market in Argentina. Santiago was opened up as a new route. Paris is disappointing as the market is not responding, says Walsh, who said that the market is 'under review'. He didn't go into details of the Vienna and Amsterdam markets.
The acquisition of Spain's Air Europa is not included in the results as this will be completed only in HY2 2020.
Cargo suffered in HY2 and Q4, reflecting US-China trade tensions and weaker manufacturing in Europe and especially Germany. Volumes were -2.4 percent, yields -4.9 percent.
IAG took delivery of 45 new aircraft in 2019, including 32 A320neo-family aircraft, and 8 A350's. Outgoing CEO Willie Walsh said the Letter of Intent with Boeing for the 200 MAX is still in place, but IAG will wait for the return to service before the board will seek shareholder approval for the investment.
Impact Covid-19 unclear
Covid-19 makes it impossible to provide full-year guidance as the situation has been changing since this week. IAG suspended services to Mainland China and reduced capacity to Asia as the coronavirus crisis developed in Asia, re-assigning capacity to other parts of the BA and Iberia network, including the US, South Africa, and India. Premium traffic has taken a hit as some business events were canceled.
Since February 24, the crisis spread to Europe and in particular Italy resulting in a 'significant change' in demand until late March. Capacity has been reduced here too. One-third of long-haul capacity is affected, while two-third is short-haul. For FY20, IAG expects capacity to be 1 percent lower to 2 percent.
On a positive note, lower fuel costs are expected to benefit IAG by $4.9 billion this year.
The event was Walsh's last as he will retire after next month's AGM on March 26.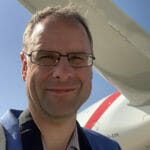 Active as a journalist since 1987, with a background in newspapers, magazines, and a regional news station, Richard has been covering commercial aviation on a freelance basis since late 2016.
Richard is contributing to AirInsight since December 2018. He also writes for Airliner World, Aviation News, Piloot & Vliegtuig, and Luchtvaartnieuws Magazine. Twitter: @rschuur_aero.