News from Iran today alludes to an order from an Iranian airline for 10 Embraers.  The report is confusing because it refers to "new" aircraft and then describes these as 50-seaters.
The most likely 50-seater Embraer is the ERJ 145.  The last new delivery was in March 2016, after which the design was used to create the Legacy 650 business jet.  What do we know about the parked fleet of ERJ 145s that are the most likely source that Iran's ATA can draw on?
The table lists the parked fleet as of the end of last year.  There are a lot to choose from, but none of them qualify as "new".  ATA has an opportunity to pick up aircraft with at least another ten year's life from numerous sources.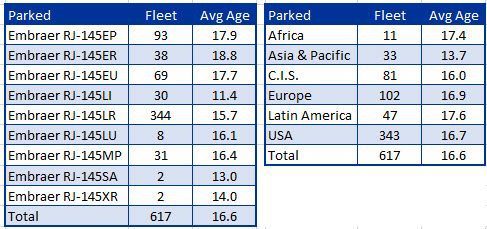 The news source says "an agreement with Brazilian planemaker Embraer" which suggests a direct deal.  As the second table suggests, Embraer can source aircraft from many sources.  Getting these aircraft for delivery in the next six months should be no problem.  Iran offers a great market for relatively young parked aircraft, as we have noted before.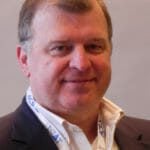 Co-Founder AirInsight. My previous life includes stints at Shell South Africa, CIC Research, and PA Consulting. Got bitten by the aviation bug and ended up an Avgeek. Then the data bug got me, making me a curious Avgeek seeking data-driven logic. Also, I appreciate conversations with smart people from whom I learn so much. Summary: I am very fortunate to work with and converse with great people.