Here's the updated model. Subscribers have access to the nine-page version.
January could be called MAX month

MAX8s transact 7.8 times MAX9s

The top three MAX customers are Southwest, American, and United

January 2022 (134) was slightly slower than January 2021 (141)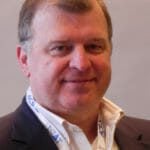 Co-Founder AirInsight. My previous life includes stints at Shell South Africa, CIC Research, and PA Consulting. Got bitten by the aviation bug and ended up an Avgeek. Then the data bug got me, making me a curious Avgeek seeking data-driven logic. Also, I appreciate conversations with smart people from whom I learn so much. Summary: I am very fortunate to work with and converse with great people.