According to the International Air Transport Association (IATA), the Latin American cargo airlines aren't picking up. These carriers have posted, month after month, the worst performance of all regions and are 32.7% below the pre-pandemic demand numbers. 
To understand this uneven performance, we have to look at several critical factors across Latin America. 
The biggest Latin American airlines are in Chapter 11
LATAM Airlines Group, Avianca, and Grupo Aeromexico are currently under Chapter 11 bankruptcy processes. The three carriers have severely reduced their fleets, getting rid of approximately 100 aircraft between the three. 
Additionally, due to the heavy Government travel restrictions in the region, these airlines still have a few planes grounded, losing essential belly capacity for freighter operations. 
IATA recently explained why Latin American cargo airlines aren't picking up. The Association said, "Drivers of air cargo demand in Latin America remain relatively less supportive than in the other regions, and airlines in the region have lost market share to other carriers due to financial restructuring.  Despite this, volumes on several routes in the region (such as Europe and Central America, North and South America) performed well."
It added that there's demand on routes to and from Latin America. Unfortunately, the regional carriers have been unable to compete against other airlines, losing their share to North American and European carriers. 
How are Latin American carriers adjusting?
Despite the lost market share, Latin American airlines still see a promising market in their freighters division. 
For instance, LATAM recently announced it will pump up its cargo fleet. The airline will convert ten Boeing 767-300ER into freighters, nearly doubling its current capacity in the next two years. 
Aeromexico has recently launched a new uncontested route between Mexico City and Wuhan. Plus, the carrier adjusted its Boeing 737 MAX order by decreasing the number of narrow-body planes but adding four Dreamliners. While Aeromexico's long-haul market is expected to remain depressed (more while Mexico remains in Category 2 with the FAA), the carrier could use this extra capacity on cargo routes. 
Smaller regional freighter airlines are also adjusting. The Mexican carrier MasAir is the main example. It recently signed a deal with Airbus to receive a couple of A330-200P2F, as reported by local media outlet A21. These two planes will allow MasAir to boost its cargo capabilities in Mexico and elsewhere. Therefore, MasAir will be able to carry up to 61 tons per trip, with a reach of 4,833 miles (7,778 km).
The economic performance in Latin America
Latin America is currently facing an economic downturn due to the impact of the COVID-19 pandemic. Brazil, Mexico, Argentina, Colombia, Chile, and Peru all had GDP decreases in 2020. The drops varied from 4.1% in Brazil to 11.1% in Peru.
Nevertheless, IATA expects the Latin American economy to start trending back up in the next few months. IATA wrote, "The latest manufacturing PMI and Q1 GDP growth data indicate that the US economy has been recovering rapidly amid successful vaccination and government stimulus. In Brazil, growth in the manufacturing sector slowed amid restrictions related to the new virus outbreaks. In Mexico, operating conditions for manufacturers started to show signs of recovery."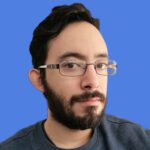 Daniel Martínez Garbuno is a Mexican journalist. He has specialized in the air industry working mainly for A21, a Mexican media outlet focused entirely on the aviation world. He has also published on other sites like Simple Flying, Roads & Kingdoms, Proceso, El Economista, Buzos de la Noticia, Contenido, and Notimex.