Today, the Federal Aviation Administration (FAA) announced that Mexico does not meet International Civil Aviation Organization (ICAO) safety standards. Based on its latest International Aviation Safety Assessment (IASA) process, the FAA has downgraded Mexico's rating to Category 2 from Category 1, it announced. 
Mexico's downgrade
This is big and terrible news for the Mexican airline industry. While the new rating allows Mexican airlines to continue existing service to the United States, it prohibits any new service and routes, said the FAA in a statement. 
The downgrade means "the country's laws or regulations lack the necessary requirements to oversee the country's air carriers in accordance with minimum international safety standards."
Therefore, anything that existed prior to today's announcement about Mexico not meeting ICAO's safety standards can go on. But nothing else can be added for the foreseeable future by Mexican airlines. 
This happens at the worst possible time ever. The Mexico-US market has been recovering quite nicely from the COVID-19 pandemic impact on the air transport industry. Following Interjet's demise, Viva Aerobus and Volaris were growing their services to the US. 
According to several organizations, like Airlines for America, the traffic between both countries is the most important international market worldwide. 
The FAA's decision also raises several questions regarding different topics. For instance, how will the downgrade impact the Grupo Aeromexico Chapter 11 process?; how is the Delta-Aeromexico Joint Venture going forward?; was Mexico's seemingly slow response to the Interjet demise related to the FAA's final decision?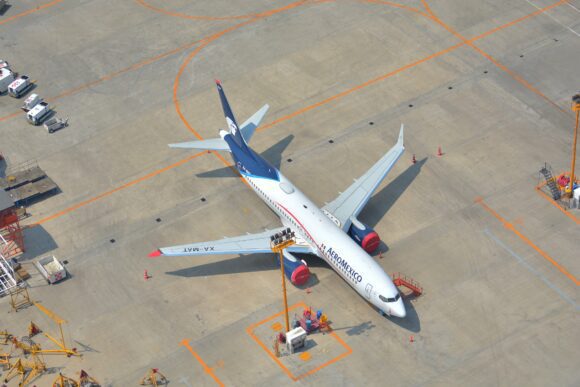 Mexico does not meet safety standards: how does this impact US carriers?
US airlines currently hold more than 70% of the market share between both countries. The good news for carriers from the US is that today's announcement doesn't impact them that much (that). They are allowed to launch new services and routes, unlike their Mexican counterparts. 
But, US airlines will no longer be able to market and sell tickets with their names and designator codes on Mexican-operated flights. Therefore, Aeromexico-Delta and Volaris-Frontier codeshare agreements are suspended. 
Today, Delta President Glen Hauenstein talked about the subject. As reported by Reuters, Delta is forced to remove its codes on Aeromexico flights; though, Aeromexico still can code on Delta's flights. Plus, members of Delta's loyalty program will still receive SkyMiles on Aeromexico's flights. 
"So very little impact for our customers booking through Delta. What it does do is restrict Aeromexico's ability to grow into the United States," said Hauenstein. 
Mexico has a lot of work going forward
In 2010, the FAA downgraded Mexico to Category 2 as well. It took the Mexican Government four months to recovery a Category 1 rating. 
The FAA is willing to help Mexico meet ICAO's safety standards. This would allow Mexico to improve its safety oversight system. Therefore, FAA is ready to provide expertise and resources to the Mexican Civil Aviation authorities, or AFAC. 
Meanwhile, AFAC has not issued a public statement yet. Nevertheless, AFAC has been working in the last few weeks to resolve the areas of non-compliance with ICAO's safety standards. 
"To obtain and maintain a Category 1 rating, a country must adhere to the safety standards of ICAO. ICAO establishes international standards and recommended practices for aircraft operations and maintenance," said FAA.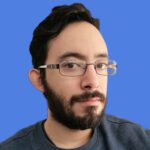 Daniel Martínez Garbuno is a Mexican journalist. He has specialized in the air industry working mainly for A21, a Mexican media outlet focused entirely on the aviation world. He has also published on other sites like Simple Flying, Roads & Kingdoms, Proceso, El Economista, Buzos de la Noticia, Contenido, and Notimex.