Southwest Airlines remains hungry for the MAX 7. The carrier announced another follow-on order for 34 aircraft in an SEC filing on June 8.

The announcement comes only months after a previous Supplemental Agreement with Boeing, in which Southwest swapped orders for MAX 8s into 100 -7s. The carrier says "improving revenues trends and ongoing fleet modernization" have decided to review its fleet plans again.
The 34 aircraft were previously listed as options, two from 2022 and the remainder from later years. This brings the total number of MAX 7s on firm order to 234.
At the same time, Southwest has amended its options and has accelerated 32 into 2023, 16 each into 2024 and 2025, and placed new options for 32 aircraft for 2026 and 2027.

That Southwest Airlines is hungry for the MAX is clear from the numbers. It has now firm orders and options for 660 MAX, including the 234 -7s and 149 -8s on firm order, 268 options that could be either sevens or eights, plus nine leased MAX 8 that will arrive this year. It will decide on the options in 2022.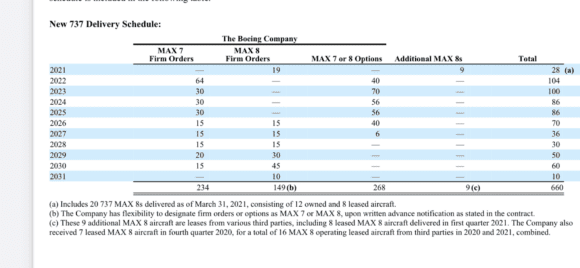 Deliveries of the first -7s are scheduled for 2022 when 64 will join the airline. The remaining aircraft will be delivered by 2030. The 149 MAX 8s on firm order will arrive from 2026 to 2031. The 268 -7s or -8s on option could be delivered from 2022 to 2027.

As a result of the latest agreement, Southwest's Capex on the fleet will more than double next year from $700 million to $1.5 billion. Some 30 to 35 737-700s will be retired.

In guidance on its financial situation this quarter, Southwest says it expects to break even or be cash positive in June. Daily cash burn is expected to be on average $1.0 to $2.0 million, having reached the latter level in May.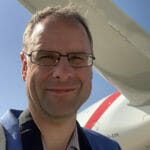 Active as a journalist since 1987, with a background in newspapers, magazines, and a regional news station, Richard has been covering commercial aviation on a freelance basis since late 2016.
Richard is contributing to AirInsight since December 2018. He also writes for Airliner World, Aviation News, Piloot & Vliegtuig, and Luchtvaartnieuws Magazine. Twitter: @rschuur_aero.