According to the Flightradar24 tracking of RA-73051, the flight test MC-21-300 has been busy.  On September 13 Irkut announced that it started the second stage of flight testing. During preparation to the second stage tensometric (strain-measuring) sensors were installed to measure stress and some software bugs were fixed.
The aircraft has flown several times recently. Because of the poor coverage in Irkutsk, the activity only shows up on ADS-B well into the flight.  (The same thing applies to the E2 program tests). It would be great if the Irkutsk and Araraquara airports got FR24 receivers (hint).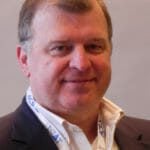 Co-Founder AirInsight. My previous life includes stints at Shell South Africa, CIC Research, and PA Consulting. Got bitten by the aviation bug and ended up an Avgeek. Then the data bug got me, making me a curious Avgeek seeking data-driven logic. Also, I appreciate conversations with smart people from whom I learn so much. Summary: I am very fortunate to work with and converse with great people.