Aeroflot decides to buy a new fleet.
Two days ago United Aircraft Corporation (UAC), Russia's main aircraft OEM announced a deal with Aeroflot for 339 aircraft. Deliveries start in 2023 and go through 2030. Aeroflot decides to buy a new fleet.  The Russian-made aircraft have limited range but that is currently not a concern. And it may not be for several years.
Sergey Chemezov, the CEO of Russian state-owned defense corporation Rostec (Rostec controls UAC) "Domestically produced civil planes will replace the Boeing and Airbus aircraft, which are unlikely to be supplied to Russia. From 339 airplanes, 300 account for new generation machines of the Irkut MC-21 airliner and the Sukhoi Superjet 100." UAC specifies the order as 210 MC-21s and 89 Sukhoi SSJ-NEW, the re-engined version of the Superjet, plus forty Tupolev TU-214s. Deliveries are scheduled between 2023 and 2030.
In June, Chemezov said that Russia was planning to produce up to 110 domestically built civil aircraft by 2025 and over 500 by 2030. The refusal by Airbus and Boeing to supply Russia with aircraft "will be more painful for Western producers than for Russia in the long term," he said, adding that "Western suppliers running businesses in Russia have lost a huge trade market."
The Russian government will subsidize the production so that Russian airlines "would not experience additional financial burdens" in the words of acting minister for industry and trade Denis Manturov. 
The decision to do this deal might be seen in the light of western sanctions biting. Despite state-sanctioned aircraft theft, Russia's S7 airline has been given permission to return two MAX 8s to the lessors. The MAX is tougher to service for Russia than the 737 NG.  For some time now Russian airlines have been cannibalizing their fleets to get spares.  Clearly, this strategy has limits.  You eventually run out of the entire fleet.  China apparently had been ready to sell spares to Russia.  The talk then of "five years" use out of the western-built fleet was, shall we say, opaque.  It would have been more honest to admit that within five years no western-built commercial airliners would be flying inside Russia with sanctions in place.
The latest news that Russia is buying ammunition and weapons from North Korea signals that China may be less helpful than expected. The "Special Military Operation" is far more pressing than domestic air travel.  Chinese banks almost certainly do not want to be frozen out of the US Dollar economy.  Avoiding any tie to sanctions-busting also seems like the safest play for Chinese firms in the MRO business. 
The pressure on Aeroflot and other Russian airlines means that the need for domestic aircraft is growing more urgent.  So far Aeroflot made the first move, and as state-owned, that is to be expected. In 2020, Aeroflot said in its 2028 strategy that it would purchase 235 Russian-built aircraft. Other Russian airlines can't be far behind.  But the private airlines won't have access to state funding to the same extent as Aeroflot.  S7's decision to return the MAXs reflects that company's intention to (one day) transact with western suppliers again.  State ownership means playing a role the state requires, irrational or not.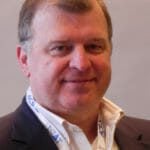 Co-Founder AirInsight. My previous life includes stints at Shell South Africa, CIC Research, and PA Consulting. Got bitten by the aviation bug and ended up an Avgeek. Then the data bug got me, making me a curious Avgeek seeking data-driven logic. Also, I appreciate conversations with smart people from whom I learn so much. Summary: I am very fortunate to work with and converse with great people.