Welcome to Morning Call for October 3

, 2021, and the Top

Aviation

News Stories for today.  You can also search our Archives for older news stories by date.  
AirInsight US Airline Index
Average daily traffic in September dropped from August levels, the first drop in traffic during the pandemic recovery.  This follows the same seasonal pattern as seen in 2019, when September traffic was also lower than August.  Does this mean that the recovery has slowed?  The answer is yes, but not completely.  We will find out if October has an uptick in demand consistent with past history.
As shown in the chart below, the gap in daily traffic levels from 2019 to 2021 continues to shrink, with high points from 2021 exceeding low points from 2019 in September.  The white space between the two lines has tended to disappear as traffic slowly continues its recovery, still waiting for a return of international and business traffic.
Commercial Aviation
Business Aviation
 Airlines
 Urban Air Mobility
 Social Media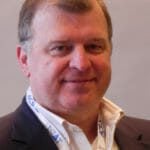 Co-Founder AirInsight. My previous life includes stints at Shell South Africa, CIC Research, and PA Consulting. Got bitten by the aviation bug and ended up an Avgeek. Then the data bug got me, making me a curious Avgeek seeking data-driven logic. Also, I appreciate conversations with smart people from whom I learn so much. Summary: I am very fortunate to work with and converse with great people.