Welcome to Morning Call for August 2 2021 and the Top

Aviation

News Stories for today.  You can also search our Archives for older news stories by date.  
AirInsight US Airline Index
Average daily traffic in July continued to grow from June levels, reflecting the recovery in the US domestic market, despite the regional emergence of the Delta Covid-19 variant.  The increase in traffic is likely to continue in August but maybe somewhat attenuated due to capacity constraints and labor shortages at airlines.  Nonetheless, we expect pent-up demand to further increase traffic during the fourth quarter as airlines continue to add capacity.  International traffic remains constrained due to travel restrictions, and we expect some border re-openings in August and September that should result in a return to normal levels early in the fourth quarter.
Commercial Aviation
Business Aviation
 Airlines
Urban Air Mobility
Social Media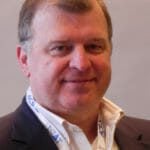 Co-Founder AirInsight. My previous life includes stints at Shell South Africa, CIC Research, and PA Consulting. Got bitten by the aviation bug and ended up an Avgeek. Then the data bug got me, making me a curious Avgeek seeking data-driven logic. Also, I appreciate conversations with smart people from whom I learn so much. Summary: I am very fortunate to work with and converse with great people.