Welcome to Morning Call for 20 July 2021 and the Top

Aviation

News Stories for today.  You can also search our Archives for older news stories by date.
AirInsight US Airline Index
Air traffic in the United States is continuing to grow, and reached a new post-pandemic record of 2.2 million passengers yesterday.  On a monthly basis, average traffic levels in July are continuing the trend shown earlier in the year, as shown in the following chart through 18 July 2021.  Normal levels could be expected by the beginning of the 4th quarter if current trends continue, but the potential for capacity constraints may push full recovery into the fourth quarter.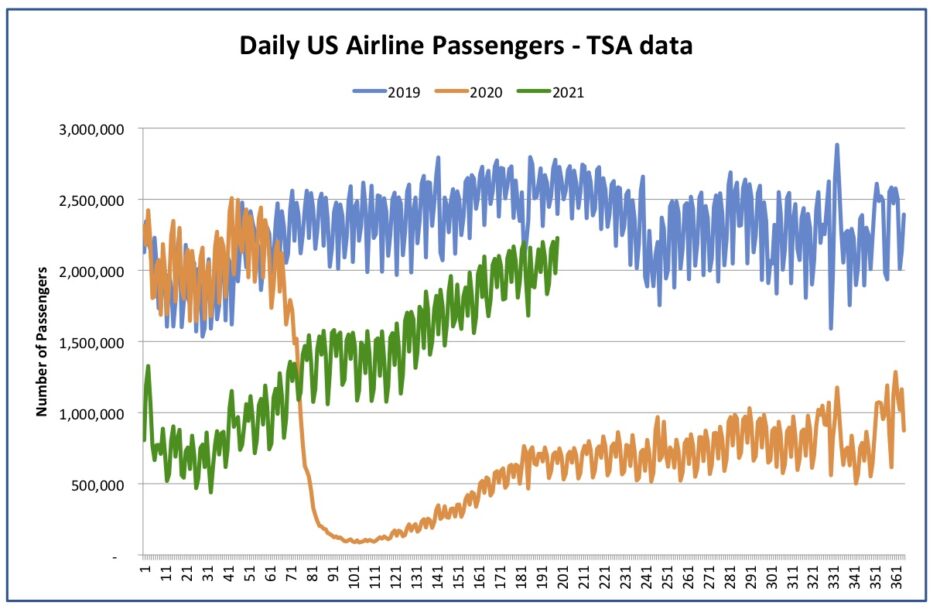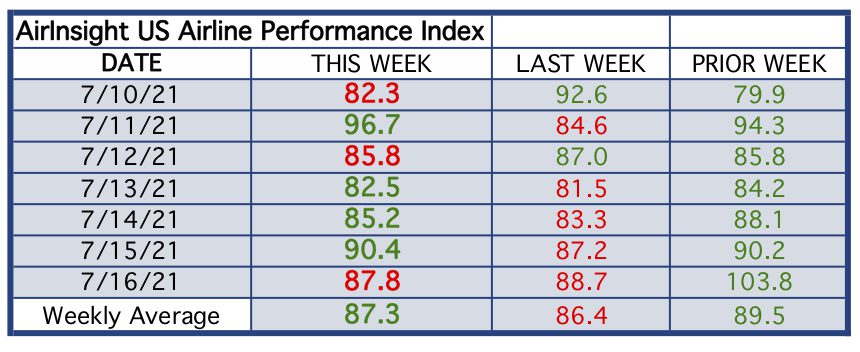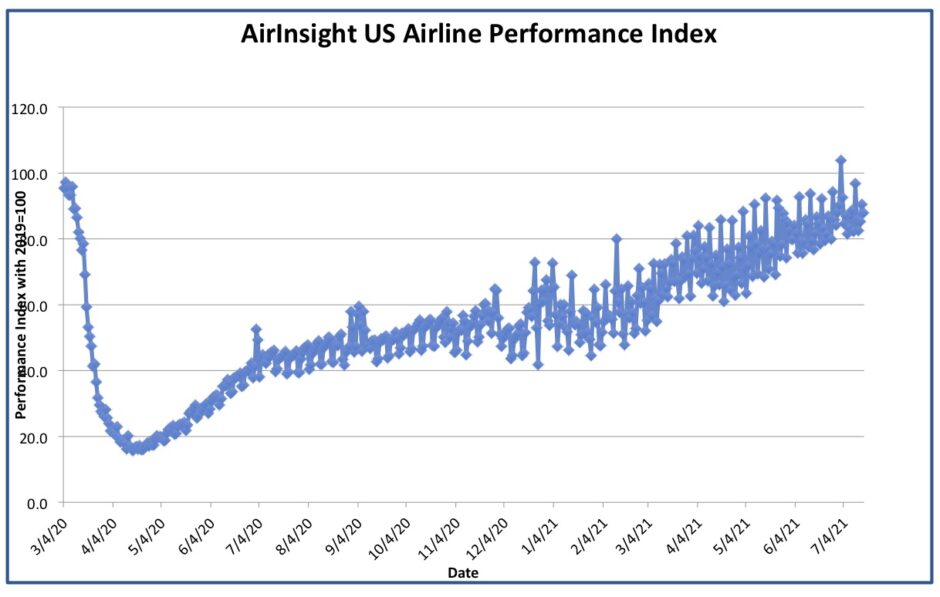 Commercial Aviation
Business Aviation
 Airlines
Urban Air Mobility
Social Media