AirInsight US Airline Index
There has been a sharp upturn in traffic in the last week, with the first three consecutive days with more than 1 millions passengers since a year ago and the highest traffic since the beginning of the pandemic with 1.3 million passengers on Friday.  This week should be able to confirm whether the upward trend can be sustained – but initial signs are positive.  
Commercial Aviation
Business Aviation
Airlines
Urban Air Mobility
Social Media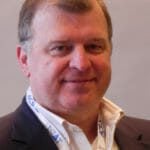 Co-Founder AirInsight. My previous life includes stints at Shell South Africa, CIC Research, and PA Consulting. Got bitten by the aviation bug and ended up an Avgeek. Then the data bug got me, making me a curious Avgeek seeking data-driven logic. Also, I appreciate conversations with smart people from whom I learn so much. Summary: I am very fortunate to work with and converse with great people.