Norwegian will need additional working capital in Q1 of 2021 if it is to meet its obligations in the coming twelve months. If it fails to succeed "there is a significant risk that the company becomes insolvent and enters into bankruptcy", it warns in its HY1-report presented on August 28.
The low-cost airline has been hit hard by the effect of the Covid-crisis. Between March and July, it suspended all flights except for a limited number of domestic services. It operated just seven/eight Boeing 737-800s within Norway flying only Norwegian crew, but all European routes and its long-haul network by 787s came to a standstill. Norwegian parked most of its 140 aircraft. In July, twenty were back in service on 76 routes and in September this should be 25 737NGs. Domestic/Nordics is doing well, but the European market is very fluid as travel restrictions change quickly.
This has translated into deep red HY1-results. The net loss was NOK -5.432 billion compared to -1.406 billion in the same period last year. The operating loss was NOK -5.075 billion, revenues were down by 65 percent to NOK 7.137 billion. Cash burn currently is NOK 200-300 million per month.
The number of passengers dropped by 71 percent to 5.3 million, with load factors to 78.2 percent as middle seats on its already limited domestic network had to be blocked.
Norwegian has placed 8.000 staff of eighty percent of its workforce on furlough, while the Swedish and Danish crew offices were closed. The airline canceled its order with Boeing for all remaining 92 MAX 8s and five 787-9s.
Before Covid a weak financial situation
Even before the Covid-crisis hit, Norwegian was in a weak financial state. It had hoped to solve these issues with a recapitalization and restructuring plan that was approved by shareholders in April. In the restructuring, bond debt has been converted to equity, and new capital was raised through a public offering. This has improved equity by NOK 15.3 billion, of which 11 billion through the conversion of lease liabilities into equity. This has given lessors a 53.1 percent in the airline, with AerCap the biggest at 14.9 percent. The restructuring was necessary, as without it the Norwegian government wouldn't have approved NOK 3.0 billion in loan guarantees. Banks have provided another NOK 330 million.
Yet, that's not enough to get Norwegian through the crisis. The recovery for the remainder of 2020 is too limited to save the airline's year. A return to some sort of decent schedule is not planned until March 2021 and 2022. Long-term, Norwegian says it expects it will take the next five years to restructure its business and return to be a force again only from 2025 to 2030. The airline is preparing for this by creating a new business structure and plan that should produce a year-round profitable network.
CEO Jacob Schram said that Norwegian will continue to offer a low-cost product "in a smart way", of which details will follow later. It has no intention to abandon long-haul but it will restart it from a smaller basis and work from there.
The airline keeps addressing its cost structure by revising contracts with vendors (this has saved NOK 1.2 billion so far) and right-size the fleet. Since July, it has converted another $4.5 million of bonds, $26.1 million on lease debts into equity and converted overdue payables of NOK 419.3 million to equity by issuing new shares.
In total, Norwegian has NOK 71.7 billion in liabilities, down from 81.2 billion on January 1. Net cash flow was NOK -1.4 billion compared to -4.7 billion in January. It has agreed with banks to defer $0.2 billion in debts and interest from 2020-2021 to 2022-2031.
This is where the need for additional working capital comes in. Norwegian is optimistic that there are 'reasonable prospects' to raise new financing through banks, shares, re-sizing its business, and selling or refinancing assets. If it fails to do so, there is a "significant doubt upon the company's ability to continue as a going concern and that, therefore, the company may be unable to realize its assets and discharge its liabilities in the normal course of business. Nevertheless, after making enquiries and considering the uncertainties described above, the directors have a reasonable expectation that the company has adequate resources to continue in operational existence for the foreseeable future. For these reasons, they continue to adopt the going concern basis of accounting in preparing these interim financial statements."
Norwegian expects to know by next Summer how much liquidity is needed for 2021 and 2022.
Fleet status
As far as the fleet is concerned, Norwegian's 140 aircraft include 55 leased and thirty owned 737-800s, four leased and fourteen owned MAX 8s, and 26 leased and eleven owned 787s. Ten 737NGs were sold, of which five through a sale and leaseback and three were redelivered to the lessor as were another eight that were on operating lease. Norwegian doesn't expect any MAX to return to service this year.
The 787s are on an hour-base lease contract and only have to be paid for when they are operated. Selling them will be most difficult in the current market in which there is a low appetite for long-haul aircraft.
Following the cancelation of the MAX and 787 orders and after failing to reach an agreement, the airline has filed a legal claim against Boeing to seek the return of pre-delivery payments as well as compensation for costs related to the delayed deliveries of the MAX and the groundings of the 787s for engine repairs. Norwegian is still in constructive discussion with Boeing despite the claim.
Today, Norwegian didn't say anything on the status of its orders with Airbus, but the OEM's July order book still shows 58 A320neo's and thirty A321LRs.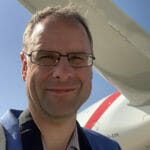 Active as a journalist since 1987, with a background in newspapers, magazines, and a regional news station, Richard has been covering commercial aviation on a freelance basis since late 2016.
Richard is contributing to AirInsight since December 2018. He also writes for Airliner World, Aviation News, Piloot & Vliegtuig, and Luchtvaartnieuws Magazine. Twitter: @rschuur_aero.