Norwegian places hope on a capital increase to improve its financial position as it prepares for a gradual ramp-up of capacity, it said on April 29. The capital increase should pave the way for an exit from the examinership process in Ireland and reconstruction in Norway.
Norwegian plans a share offering on May 10, with a closing date on or around the 26th. The aim is to increase capital by NOK 4.5 to 6.0 billion. This includes the issuance of bonds valued at NOK 1.875 billion and rights offering to shareholders with gross proceeds of NOK 400 million. This should guarantee sufficient working capital and equity to start the summer season.
The airline said earlier in April that it intends to reduce debts by NOK 62-65 billion compared to 2019 to NOK 16-20 billion. A large reduction comes from the cancelations of aircraft orders with Boeing and Airbus for a combined NOK 85 billion.
Summer fleet ramped up to 50 aircraft
The low-cost airline plans to increase capacity from Q3 to fifty Boeing 737-800s and operate them to destinations in the four Nordic states Norway, Sweden, Denmark, and Finland, plus to popular cities in Europe. While Q2 bookings remain weak, the health situation in Europe should improve in the summer months.
Norwegian hopes to ramp up capacity further to seventy aircraft in 2022, but 2019-levels are not expected until 2023 at the earliest. The carrier has withdrawn from the long-haul market and returned its Boeing 787s to lessor AerCap. Some have been leased on to low-cost long-haul start-up Norse Atlantic which plans to launch operations in the US in December.
Q1 has been difficult for Norwegian, which carried only 210.000 passengers on its domestic and European network at a 38.4 percent load factor. The airline recorded a NOK -1.189 billion net loss compared to NOK -3.281 billion in the same quarter last year. The operating loss was NOK -1.462 billion compared to NOK-2.084 billion. Revenues dropped by 96 percent to NOK 255.3 million.
Earlier this week, the New York South District court has approved the protection of Norwegian Air Shuttle and Arctic Aviation Assets under the US Chapter 15 bankruptcy protection, speeding up procedures between the US court and parties of interest in other countries. Mid-April, Irish and Norwegian courts approved the reconstruction process. Both courts will give a final ruling once the company has completed the capital raise.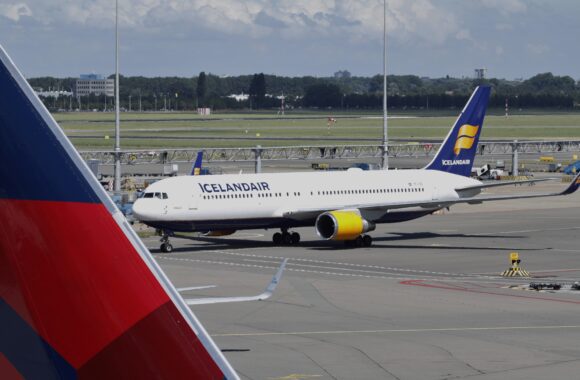 Icelandair will convert two Boeing 767-300ERs into freighters
as its cargo business grows. (Richard Schuurman) 
Icelandair (April 29):
Another Nordic airline, Icelandair, has seen weak booking fur the current quarter, but those for Q4 are looking good. The carrier plans to operate 28 aircraft during the coming summer period.
Icelandair reported a $-30.1 million net loss for Q1 compared to $-240 million in the first quarter of 2020, it said on April 29. EBIT was $-46.2 million compared to $-208.4 million, with revenues $57.4 million versus $208.9 million. The airline Group has liquidity of $281.9 million but has $52 million available as undrawn credit facilities plus #120 million as a back-stop credit facility. The Group has net interest-bearing debts and liabilities of $271 million. In 2020, it reported a $-376.2 million loss.
Cargo revenues were up 64 percent to $21.8 million, with volumes up by 12 percent thanks to increased demand to the US. Icelandair is seeing more opportunities to tap into the cargo market and has decided to convert two Boeing 767-300ERs into full freighters. They will become available from September next year and are part of a recent sale and leaseback deal.
Icelandair counts on the delivery of three Boeing MAX 8s this spring to join the other six aircraft in service. They compliment the fifteen Boeing 757-300s and four 767s. Two 757s have been sold in December and March, with a third to follow in Q2 to reduce operational and maintenance costs.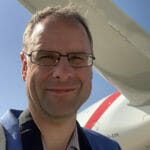 Active as a journalist since 1987, with a background in newspapers, magazines, and a regional news station, Richard has been covering commercial aviation on a freelance basis since late 2016.
Richard is contributing to AirInsight since December 2018. He also writes for Airliner World, Aviation News, Piloot & Vliegtuig, and Luchtvaartnieuws Magazine. Twitter: @rschuur_aero.