As we head into air show week, it might be worthwhile to consider that perhaps expectations for the show are too high. While airlines are doing better than last year, many are hoarding cash to repair balance sheets. Or they should be.
The biggest news at these shows has always been aircraft orders. Without doubt, had Emirates stored its A380 blockbuster order for the this show, it would have been mega-news. But announcing it at ILA was merely news. The reason for the timing was not to gather headlines anywhere else but Germany. The Germans (and French) are not keen on giving Emirates more slots and buying the EU jumbo jet was sending a signal – a very focused, local signal.
But looking ahead at the Farnborough show, we can expect some news from the Gulf carriers – perhaps some orders, but nothing as cataclysmic as the A380 order.
Perhaps… Continue reading →
Expectations are high that Bombardier will breath new life into its stalled CSeries program at the Farnborough Air Show. But based on what we are hearing, BBD may fall well short of expectations.
Aerospace analysts believe that BBD will announce orders and options from China Development Bank for 35 CSeries and Qatar will place an order for between 15-25 airplanes, with each adding options. But based on information, as of today, neither order will be ready for the air show.
Today Boeing submitted its own 8,000 page proposal tome to for the tanker RFP. Boeing spokesperson Bill Barksdale explains how important this deal is to them and points out that his company's airplane is not quite as lacking as was suggested by EADS yesterday in their own briefing. Boeing feels confident that it has a winning proposal and is ready for the next step of building the airplane to be ready for testing in 2015 and EIS in 2017.

Today we have a call with Airbus Americas Chairman, Allan McArtor. Earlier today Mr McArtor an his colleagues held a briefing on their tanker submission. Our call is essentially a follow up on that briefing and Mr McArtor provides some color on how Airbus sees the WTO case from last week, the news about today's delay in the "other shoe" in the WTO process and finally his thoughts on EADS' tanker submission.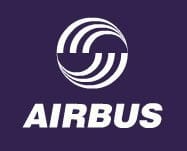 In a PR piece just received, Airbus quotes its CEO Tom Enders responding to the WTO announcement of a further delay of the report in the Boeing subsidies case (DS 353):
"We are surprised and disappointed by the last minute announcement of yet another delay by the Boeing subsidies panel. We are, however, not surprised by the apparent difficulties the WTO is faced with.
We have said time and again that the complexity, interconnectedness and industrial significance of the Boeing and Airbus cases would strain the capabilities of the WTO. Since these cases were filed, the world has changed. In aviation, the previous duopoly marketplace is increasingly being populated by government-sponsored players, leaving Boeing and Airbus as those that, by any objective measure, benefit least from government support.
The ongoing struggle of the WTO to address the world as it was in 2004 (the date the cases were filed) raises… Continue reading →
What a wonderful aerospace success for the Swiss! A single seat plane powered by the sun completed a successful test flight and it shows that (in theory) it might fly indefinitely, recharging its batteries as it travels.
The Solar Impulse craft landed at 8am this morning in Switzerland after a test flight through the Swiss Alps which took off at daybreak on Wednesday. The flight shows it is possible for the plane to fly at night using stored solar power from 12,000 cells. The plane has a large wingspan of 63m yet weighs only as much as a family car. Pilot Andre Borschberg said: "Nothing can prevent us from another day and night and the myth of perpetual flight." Project co-founder Bertrand Piccard said "When you took off it was another era. You land in a new era where people understand that with renewable energy you can do impossible things."… Continue reading →
At the recent RAA convention in Milwaukee we had an opportunity to interview Junichi Miyakawa, EVP at Mitsubishi Aircraft Corporation. Take a look at what he had to say about their MRJ program. Immediately prior to this interview, the MRJ team provided no detailed answers to any trade press questions – leaving many with a distinct feeling of uncertainty.
To illustrate the what we mean by uncertainty – take a look at this.