Aeroflot will not return leased aircraft to European companies
Based on an article published by the Russian site FrequentFlyers Aeroflot will not return leased aircraft to European companies. It appears that Russia will take these aircraft as part compensation for losing access to its foreign reserves.  The article goes on to explain that Russia won't fly the aircraft into EU airspace since this isn't allowed, and since the aircraft are EU-owned they cannot fly in Russian airspace.  A banal position.
Clearly, if the source is to be believed, western lessors are in trouble. They cannot get their aircraft and won't be paid for them either.  The leased aircraft located in Russia – currently there are over 500 – are likely serviceable for some time.  Especially the newly delivered Airbus A350s. Operators will have some spares and internal MRO support for a while. Once the parts run out, these aircraft might be abandoned "as is, where is".  Making it worse for the lessor. 
It should be clear that the environment faced by a lessor trying to recover assets grows more difficult by the day. We don't see lessors getting back many of the aircraft by the end of the month. 
While the article speaks about state-owned Aeroflot, it is not clear what happens with Russia's private airlines. What state support might they get? If anything.
The article suggests Russia might consider sending these aircraft to MRO centers in "friendly countries". Based on the UN vote yesterday, that is essentially four places, none of which have appropriate MRO facilities.  Moreover, any MRO that touches these aircraft is likely to face severe legal sanctions – direct sanctions.  The market is too small to make this a worthwhile option. We don't expect Chinese MRO facilities would take this risk either for the same reason.
Even with the current fracas both the airlines and lessors will take a long-term view – neither side benefits from copping an attitude.  Abusing the assets will make Russia a "no go" market when the sanctions are lifted. At the same time, leasing is about relationships and trust.  Is Aeroflot's management is responsible for national foreign policy? The current position, as articulated in the linked article, is probably bombastic hubris. 
Cooler heads are likely to prevail.  Nobody wins from abusing the leased Russian fleet.  Russia's fleet managers know this.  Lessors are no doubt in continuous contact with these managers to minimize physical and financial damage. Preserving assets and relationships is key for both sides. This is why there is quiet from both sides.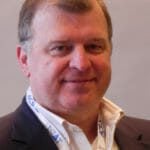 Co-Founder AirInsight. My previous life includes stints at Shell South Africa, CIC Research, and PA Consulting. Got bitten by the aviation bug and ended up an Avgeek. Then the data bug got me, making me a curious Avgeek seeking data-driven logic. Also, I appreciate conversations with smart people from whom I learn so much. Summary: I am very fortunate to work with and converse with great people.