Gazprom Neft announced today it entered into a partnership with Aeroflot to produce Russia's first-ever minimum-carbon-footprint sustainable aviation fuel (SAF), under an agreement signed by Gazprom Neft CEO Alexander Dyukov and Aeroflot CEO Mikhail Poluboyarinov at this year's Eastern Economic Forum.
This partnership between Gazprom Neft and Aeroflot will lead to the development of aviation-fuel formulations which comply with international requirements on limiting greenhouse gas emissions and the International Civil Aviation Organisation's (ICAO) CORSIA (Carbon Offsetting and Reduction Scheme for International Aviation) environmental program. The new aviation fuel will be adapted for use on various types of aircraft and will be certified under Russian and international aviation safety standards. A working group on developing Russian SAF is also expected to include Russian and international aircraft manufacturers. 
Alexander Dyukov, Chairman of the Management Board, Gazprom Neft "In light of the urgent need to cut hydrocarbon intensity in air transportation, there will be growing demand for "green" fuel both from our own country's aviation industry and globally.  By running the project from Gazprom Neft's Industrial Innovation Technology Centre in St Petersburg, we will be able to devote our full technological and R&D expertise to its success. Partnering with Russia's leading airline can only make the process of developing a low hydrocarbon-footprint aviation fuel even more efficient.
Mikhail Poluboyarinov, CEO, Aeroflot "Ecology is fast becoming one of the most important issues in aviation and the pandemic has only served to make this still more relevant. Aeroflot Group has been committed to reducing harmful emissions for many years. Upgrading our fleet has cut our carbon footprint by 30% over the last decade and this new agreement with Gazprom Neft marks a major step forward in our commitment to reducing not only our own environmental impact but that of other airlines too. Many international air carriers are starting to use SAF on a test basis, and plan to increase their proportional usage over the next 10 to 20 years.  We look forward to our partnership resulting in SAF becoming both an environmentally and economically compelling solution for the Aeroflot Group and the wider industry too."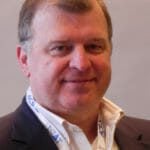 Co-Founder AirInsight. My previous life includes stints at Shell South Africa, CIC Research, and PA Consulting. Got bitten by the aviation bug and ended up an Avgeek. Then the data bug got me, making me a curious Avgeek seeking data-driven logic. Also, I appreciate conversations with smart people from whom I learn so much. Summary: I am very fortunate to work with and converse with great people.