Ryanair regained its leading position as Europe's biggest airline in passenger numbers: the Irish low-cost flew 152.4 million pax in 2019, including LaudaMotion. This makes her bigger than Lufthansa again, who secured pole position in 2018.
Now that most airline groups have published their traffic results, we can form our ranking of Europe's top five again.
1 – Ryanair: 152.4 million
Ryanair's reporting year runs from April to April, but for the rolling year, traffic increased 9 percent to 152.4 million. This includes Austrian low-cost subsidiary LaudaMotion, as well as Malta Air that was integrated within Ryanair in June. By comparison: in 2018 Ryanair flew 140.2 million passengers after a weak Summer period plagued by social unrest. There was more of that in 2019, but between May-September, Ryanair had not a single month below 14 million passengers.
Also remarkable: the airline was able to grow despite lacking the first batch of Boeing MAX 200s that was to have arrived by mid-year and which should boost traffic when they finally join Ryanair and its Polish subsidiary Buzz. For FY20, Ryanair has just upped its traffic guidance from 153 to 154 million.
2 – Lufthansa Group: 145.1 million
Lufthansa Group increased traffic by 2.3 percent from 142.3 million to 145.1 million in 2019. Lufthansa catered for 71.3 million, 2 percent more. It booked modest growth at its main hub in Frankfurt, but shifting (A380)flights from there to Munich helped traffic at the Bavarian airport grow by 2.5 percent.
Despite fierce competition in Vienna and a weak Q3, Austrian record 5.1 percent more pax to 14.7 million. SWISS grew traffic by 4.7 percent to 18.8 million pax and including Edelweiss by 5.7 percent to 21.5 million passengers, mainly at its Zurich hub.
Low-cost Eurowings Group (including Brussels Airlines) saw negative growth at -0.2 percent to 38.2 million passengers, of which Eurowings reported -1.4 percent and 28.1 million.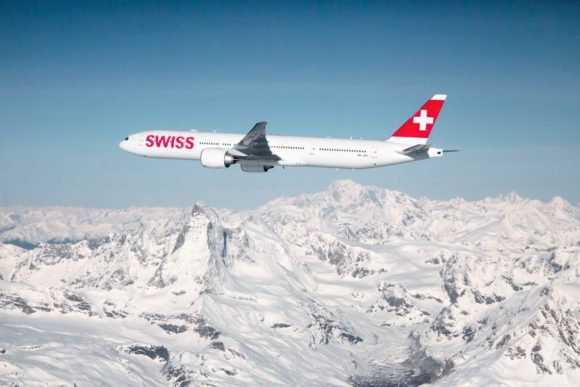 3 – International Airlines Group: 118.2 million
International Airlines Group (IAG) recorded 4.7 percent more passengers in 2019, growing from 112.9 million to 118.2 million, with the biggest increase on routes to Latin America and the Caribbean.
Within IAG, British Airways saw the lowest growth at just 1.6 percent to 47.4 million pax. Without a doubt, this would have been higher had the airline not witnessed its first cockpit crew strike ever. At the same time, all competitors were in the same boat and experienced industrial action last year.
Iberia grew 7.2 percent to 22.4 million, its Spanish low-cost sister Vueling by 5.6 percent to 34.5 million despite ongoing ATC-issues in Barcelona.
Aer Lingus' growth was 2.4 percent to 11.6 million. Still the smallest within IAG but showing impressive growth month by month is LEVEL. The low-cost airline increased traffic by 116.5 percent over 2019, from just 867.000 passengers in 2018 to 1.8 million in the past year. This reflects the expansion of its European network to include Amsterdam.
4 – Air France/KLM: 104.2 million
The French/Dutch airline group flew 2.7 percent more passengers in 2019 or 104.2 million in total. Percentage-wise, KLM grew most at 2.7 percent to a record 35.1 million passengers, but in total numbers, Air France remains bigger at 52.5 million pax (+2.1 percent).
Air France's long-haul network has been lagging behind for many years and still needs a lot of catching up, but last year the French recorded 4.4 percent growth in this segment compared to 1.5 percent for KLM. In short-haul, the picture is the opposite: KLM grew traffic by 3.3 percent, Air France by just 1 percent.
The group's low-cost affiliates Transavia and Transavia France produced 4.8 percent more traffic to 16.5 million passengers.
5 – Easyjet: 96.1 million
Slotting in next is easyjet, ending FY19 in September with 96.1 million passengers compared to 88.5 million in FY18. Rolling year numbers are not available.
The rest
What else is available? SAS flew 29.7 million passengers in 2019 (scheduled and charter), 1,1 percent down from the previous year and reflecting the effect of a strike in May as well as 'flightshaming' on the Swedish market.
Alitalia, LOT, airBaltic and Virgin Atlantic are still checking the numbers, but East European low-cost Wizz Air announced impressive growth numbers when disclosing its December traffic numbers. Last year, the airline flew 17.7 percent more pax, at 39.8 million keeping just below the 40 million level. With more growth anticipated, be sure this boundary will be trashed in 2020.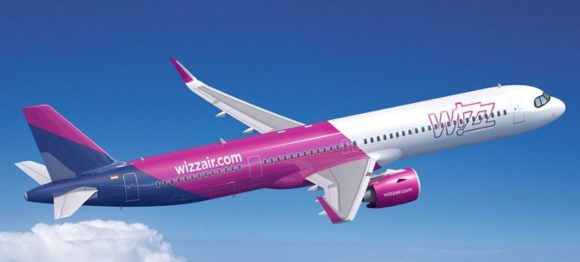 Wizz Air outperformed Norwegian, which saw passenger numbers fall 3 percent from 37.3 to 36.2 million. Norwegian has carefully monitored capacity all-year but in the end, still grew capacity by 1 percent. The unavailability of the MAX as well as grounding of its 787-fleet over engine issues severely hurt the long-haul low-cost operator.
TAP Portugal carried 17 million passengers last year, plus 8.2 percent over 2018, turning around the year after a weak first quarter with very strong Q3 and Q4.
Finnair recorded 10.3 percent more max in 2019 or 14.6 million in total, a new record. The Finnish airline saw strong traffic in December on both its European network and on routes to North America and Asia.
Icelandair saw traffic grow 6 percent to 4.4 million, with a 25 percent increase in the number of travelers to Iceland.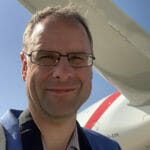 Active as a journalist since 1987, with a background in newspapers, magazines, and a regional news station, Richard has been covering commercial aviation on a freelance basis since late 2016.
Richard is contributing to AirInsight since December 2018. He also writes for Airliner World, Aviation News, Piloot & Vliegtuig, and Luchtvaartnieuws Magazine. Twitter: @rschuur_aero.