Any traveling plans to and within Europe in September? You'd better check your airline as after a hot summer its now social unrest that is causing rising temperatures. Ryanair has been amid actions this week, but next month British Airways will see its pilots go on strike for three days. At KLM tensions are rising too, so be prepared…
British Airways:
After weeks of negotiations, the British Airline Pilots Association (BALPA) notified British Airways of its intention to call for a strike on September 9, 10, and 27. It is the first BA pilot strike in 40 years, announced just before the weekend when BA turns 100. The strike follows weeks of fruitless talks on a new wage scheme. BALPA says that it put several proposals on the table that BA should have had accepted, but the airline rejected them. "It is clear following discussions with members over the last few days that BA's most recent offer will not gain the support of anywhere near a majority of its pilots", BALPA says in a statement.
In a press release, British Airways strongly condemns the strike, saying it is "completely unacceptable that BALPA is destroying the travel plans of tens of thousands of our customers with this unjustifiable strike action." The airline adds: "Our proposed deal of 11.5 percent over three years is very fair and well above the UK's current rate of inflation, and by contrast to BALPA, has been accepted by the members of the Unite and GMB trade unions, which represent nearly 90 per cent of all British Airways colleagues including engineers, cabin crew and ground staff. In addition to basic pay, pilots also receive annual pay increments and regular flying allowances."
BALPA claims the airline and union were discussing a pay gap of just GBP 5 million, saying the strike will cost BA some GBP 40 million a day. BA says it is preparing for the strike by exploring options to wet-lease aircraft elsewhere. Two years ago it was helped by Qatar Airways that flew in some twenty single-aisle Airbus A320s after cabin crew had gone on strike. Asking partner airlines to operate bigger aircraft to assist is another option pursued by BA.
KLM:
At KLM it is cabin crew union VNC and the country's biggest union FNV that have put the pressure on the Dutch airline. The unions have been demanding a pay rise of four percent, more staff under contract, and better working hours. Talks have been on-going since July but fruitless, as the unions failed to accept KLM's offer of just 1.7 percent. They refused to return to the negotiation table last Monday. "KLM is like an old record that's stuck in the groove by just inviting us for informal talks without making any substantial wage offerings", VNC said.
After three months without a collective social contract FNV has now put an ultimatum on the table: KLM has until noon on August 30 to come up with a better offer, otherwise, the unions will be preparing social action. They haven't disclosed yet in what form and when.
Earlier in the week, KLM said it didn't understand why the unions had refused further talks about an improved package.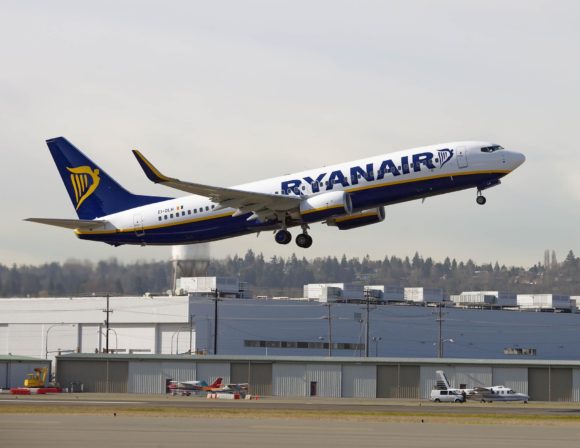 Ryanair is under pressure from unions in a number of European countries. (Ryanair)
Ryanair:
Ryanair was hit by strikes in Portugal and the UK, while in Ireland a court rejected the intention of the unions to strike on Thursday and Friday. In the UK too the Irish low-cost airline tried to seek an injunction at the High Court to prevent BALPA-crew to go on strike. When Ryanair failed pilots went on strike on Thursday as a 'wake-up call' to the airline.
"Ryanair pilots simply want to bring about change in the company that will ensure its workforce are entitled to benefits that are seen across aviation in many other companies. The figures banded about by Ryanair when it comes to our pay claim are simply ridiculous, bumped up, fictitious spin", BALPA's general secretary Brian Strutton said.
Ryanair claimed that on August 22, 95 percent of rostered pilots were on duty and no flights had been canceled.
In Ireland union Forsa withdrew from mediation talks on August 14 over a payment increase of 10.1 percent over the current EUR 172,000 annual pay. Forsa's call for strike was rejected by the court, which ruled that mediation had not been sufficiently completed and was in breach of an agreement with the airline signed last year.
The ruling kept Ryanair flying in Ireland in August 22 and 23, but it isn't ruled out that its pilots walk out for two days in September if talks fail.
In Portugal crew went on a strike for five days, while Spanish unions have called for strike in September.
Transavia France:
Air France low-cost subsidiary Transavia France can expect strikes and flight disruptions between September 1 and October 15 after union SPL rejected the airlines' growth strategy. After consultation with pilot union SNPL in July, a majority voted for the plan to grow the airline beyond 40 aircraft and operate them by Air France pilots. The outcome of the ballot has been unacceptable to the 79 cockpit crew with 'historical rights'.
We'll keep you posted on further social unrest.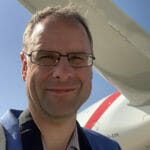 Active as a journalist since 1987, with a background in newspapers, magazines, and a regional news station, Richard has been covering commercial aviation on a freelance basis since late 2016.
Richard is contributing to AirInsight since December 2018. He also writes for Airliner World, Aviation News, Piloot & Vliegtuig, and Luchtvaartnieuws Magazine. Twitter: @rschuur_aero.