The news is sad.  Corruption, mismanagement and incredible lack of oversight plague the African airline industry.  Three of the southern region's airlines have recently been in the news, with most of that news negative.
Starting with South African Airways, this link chronicles their downward spiral.  Once the continent's only world-class carrier, SAA has fallen apart.  Even after repeated infusions of state support, the airline still can't make money. It's management seems unable to deal with the issues required to fix the company's problems. Part of this is because of national laws making it very difficult to lay off people.  It also does not help that as a state owned enterprise, the politicians use the airline as a place to offer "jobs for pals."  Such patronage is pretty much standard practice in government owned companies the world over, as politics typically overrules economics.
But now even the labor unions have had enough.  A spokesperson for the National Union of Metalworkers of South Africa said "Corruption at SAA is rife, it's clear that the state owned entity is being looted."  It does not help that the country is plagued with something called "state capture".   From the top, there are alarming claims of corruption.   More on this can be found here.  As long as the state continues to own the airline, one cannot expect anything like a solution.  The state seems unable to run anything effectively.
Next door, in Mozambique there is another problem.  Another African airline is dragging an OEM into a corruption case.  National actors and allies collaborate to extract "fees" to make a deal.  Commercial aviation is a difficult and highly competitive business.  Who knows how the actors involved on the buyer side worded their take/fee?  It would be no surprise that they may have suggested a competing bid just to keep matters focused.  As long as one has politically connected people involved in a state enterprise, it hard to tell where the decision rests and who calls the final shots.  Pity the salesperson trying to strike a deal.  No matter how it turns out, the risk of losing is high.
Finally, Zimbabwe, where bad news is standard. The national carrier has always been known as Air Zimbabwe.  But that company seems beyond recovery.  So now we have a new African airline, Zimbabwe Airways.  Same actors, new label.   Embraer is mentioned in the story, and it would be no surprise.  Embraer's ECC leasing has had success recently with SA Airlink.  But anything that happens in Zimbabwe has to benefit the group running the country. That's how it goes.
In July, half the old airline's staff was laid off.  But nobody dared to complain since the airline was run by the president's son in law.   In the link above readers will have spotted the aircraft depricted is a 777.  Rumors suggest the new airline may have struck a deal with Malaysia Airlines.  It is not clear how desperate Malaysia Airlines is to do a deal with Zimbabwe, nor how they would be paid.
With so much chaos among the region's commercial airlines, it is no surprise that a non African airline, like Emirates, is winning the battle for long haul traffic and growing their market share on the continent.  Meanwhile privately-owned African commercial airlines have to struggle, as the taxpayers keep the state-owned dinosaurs afloat.  Those carriers lose money daily, eliminate free market dynamics, and are saved from reaching extinction as they bankrupt entities they would be recognized as in the developed world.  Politics can triumph over economics, but markets always catch-up.  The ME3 are cleaning up in Africa as a result.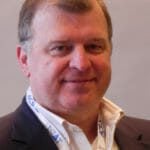 Co-Founder AirInsight. My previous life includes stints at Shell South Africa, CIC Research, and PA Consulting. Got bitten by the aviation bug and ended up an Avgeek. Then the data bug got me, making me a curious Avgeek seeking data-driven logic. Also, I appreciate conversations with smart people from whom I learn so much. Summary: I am very fortunate to work with and converse with great people.