Southwest is proud of its new MAX fleet.  It put out this PR on October 1st.  So how did one go? A busy day, except for one awkward moment.
The fleet went across the nation, building many hours – one aircraft spent over ten hours aloft.  Two worked hard doing six turns. N8712L had a scrubbed flight. N8707P also had a disrupted flight.
Looking at scheduled departures, every aircraft ran into delays (in minutes). N8709Q had a rough go of it.
Looking at arrival times compared to schedules (in minutes) we have the following.
Again we see that N87209Q had a rough day, but managed to arrive early by its fourth flight.  N8712L had that false start but improved steadily as the day progressed.  The schedules may have been padded, as we can see some high early arrivals.
Finally, if we look at the average hours per leg we can see that the fleet had varying legs – N8706W did transcons while the others did more typical two hour or shorter legs.
It's only one day and we will watch the fleet to see if there are trends.  With so many new aircraft going into service in one day, hiccups had to be expected.  Southwest is exceptionally experienced with the 737 and will no doubt work out the kinks faster than any other airline.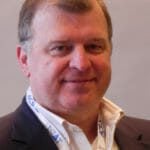 Co-Founder AirInsight. My previous life includes stints at Shell South Africa, CIC Research, and PA Consulting. Got bitten by the aviation bug and ended up an Avgeek. Then the data bug got me, making me a curious Avgeek seeking data-driven logic. Also, I appreciate conversations with smart people from whom I learn so much. Summary: I am very fortunate to work with and converse with great people.