Unsurprisingly, Southwest Airlines and Spirit Airlines have also reported Q2 losses, both announcing their results on July 23. Southwest recorded a net loss of $-915 million or even $-1.5 billion without special items, Spirit a $-144.4 million net loss. Alaska Airlines ended the quarter $-214 million in the red.
Southwest's income before taxes in Q2 was $-1.239 billion, operating loss $-1.127 billion. Total revenues were down by 82.9 percent to $1.008 billion as it flew 5.2 million passengers across the US compared to 34.9 million the same quarter last year.
In HY1, net loss was $-1.009 billion, before special items $-1.578 billion, operating loss $-1.237 billion on revenues down 52.6 percent to $5.242 billion.
CEO Garry Kelly is not optimistic about the current situation, as in July demand has stalled again following two encouraging months in May and June. Only a swift arrival of a vaccine will restore some confidence with travelers and the airline industry.
Southwest has benefitted from an agreement with 16.900 out of 60.000 employees who volunteered for reduced working programs to avoid involuntary lay-offs. The combined cost benefits are some $400 million by Q4, so the airline says it has no intention to pursue layoffs or furloughs, and pay and benefit cuts. At least until the end of this year.
By June 30, Southwest had $14.5 billion in liquidity available with $12 billion available as unencumbered assets, of which $10 billion in aircraft. Since January, the airline has raised $17.3 billion in cash through financings and sale and leasebacks (12.2 billion), a common stock offering (2.2 billion, and a payroll support (2.9 billion).
In Q2, operating costs were reduced by 56.8 percent to $2.1 billion. Daily cash burn is down from $30 million in April to $16 million in June and will be up to $18 million in July again, but Southwest remains focused on achieving break-even cash flow.
Southwest is 'encouraged' by the recent FAA certification flights of the Boeing MAX but remains cautious about the re-entry into service of the type. The MAX is excluded from the schedule until mid-December but this is likely to be extended even if the type could return to service in October. Southwest has 34 MAX 8s grounded since March last year which all need updates before they can fly.
More aircraft remain as undelivered at Boeing. Southwest confirmed its statement from last April that it will take delivery of no more than 48 aircraft until December 31, 2021. Details of the delivery schedule have to be finalized with Boeing.
Including the 34 MAX, some 100 aircraft remain in storage. Five 737-700s were returned to lessors in Q2.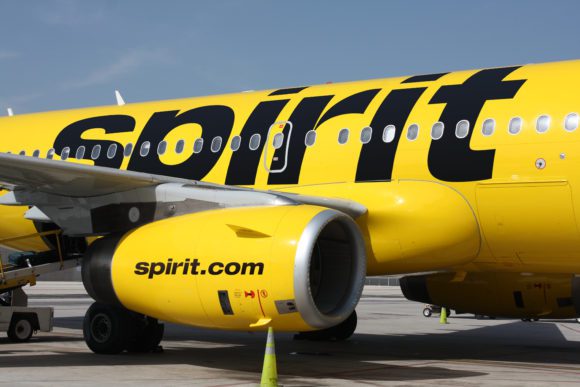 Spirit Airlines
Over to Spirit Airlines, which ended Q2 with a $-144.4 million net loss or $-212.5 million before taxes. The operating loss $-190.3 million on revenues of $138.5 million, 86.3 percent down compared to last year. HY1 ended with a $-172.2 million loss, a $-248.3 million operating loss and revenues down 51.3 percent to $909.6 million.
Passenger revenue miles in Q2 were down by 90.2 percent to 894.900 or by 48.9 percent in HY1 to 8.843 million. Capacity was 82.3 percent down compared to Q2 2019.
Spirit ended Q2 with $1.2 billion in unrestricted cash as it increased a revolving credit facility to $180 million, raised $175 million through a public offering of convertible senior notes plus $192.4 million through common stock notes. Until July, Spirit had received $301 million in payroll support, with $33.4 million left of the allocated amount. The airline has applied for a $741 million loan under the CARES act.
Daily cash burn has been reduced from $9.5 million in April to $1.5 million in June.
While Spirit took delivery of three Airbus A320neo's in Q2 out of nine this year, it has agreed with Airbus to defer some deliveries scheduled for this year and 2021. It will receive three more this year or twelve in total, four less than originally planned. In 2021, sixteen neo's will join the fleet instead of 25. Of these, direct lease agreements for ten aircraft have been secured.
As it has amended its 2018 pre-delivery deposit financing facility expiration date by three extra months to March 31 next year, Spirit had to make a $50 million unscheduled payment.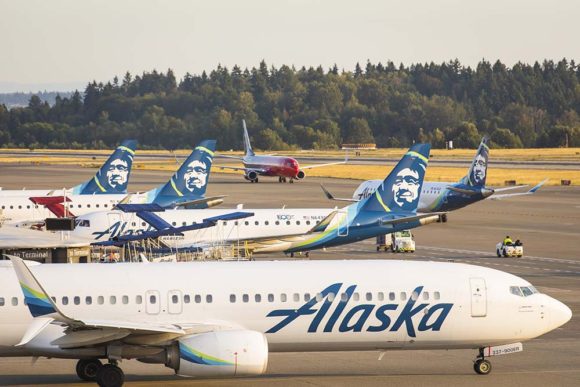 Alaska Airlines
Whereas Spirit doesn't mention any plans on placing staff on further furlough or involuntary severance, Alaska Airlines Group does. It has cut 300 management positions in July and has initiated early-out programs for frontline workers. Strong participation of pilots to incentivized leave and early retirement will prevent forced redundancies in an agreement reached earlier this week. Yet, an unspecified number of staff are expected to lose their jobs as the Covid-crisis continues.
Alaska reported a $-214 million net loss in Q2 or -291 million before income taxes. The operating loss was $-288 million on $421 million in revenues. Passenger numbers were down 87.7 percent to 1.4 million. In HY1, the net loss is $-446 million, the operating loss $-609 million and revenues were $2.057 billion, down 51 percent from last year.
The airline group reduced its monthly cash burn from $400 million in March to $120 million in June, or $4 million per day.
As of this week, Alaska had $3.8 billion in liquidity and marketable securities available, including $1.2 billion received from Enhanced Equipment Trust Certificates and secured against 42 Boeing and 19 Embraer aircraft. Another seven aircraft were used to secure $164 million in secured financing. Alaska and Horizon received $992 million in payroll support funds and McGee $30 million. The group has signed a non-binding letter of intent to obtain $1.1 billion in loans under the CARES act.
All Horizon Air and Skywest Airlines aircraft are back in service while Alaska resumed services with 43. This leave 89 mainline aircraft still grounded. Five 737-900s have been converted into cargo-only aircraft without seats. Alaska will continue to block middle seats on its aircraft until at least October. The airline has announced twelve new routes but remains cautious over the rest of 2020. It targets the end of the year to join oneworld, having received the invitation to join the alliance on July 23.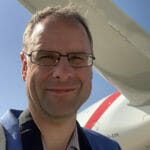 Active as a journalist since 1987, with a background in newspapers, magazines, and a regional news station, Richard has been covering commercial aviation on a freelance basis since late 2016.
Richard is contributing to AirInsight since December 2018. He also writes for Airliner World, Aviation News, Piloot & Vliegtuig, and Luchtvaartnieuws Magazine. Twitter: @rschuur_aero.